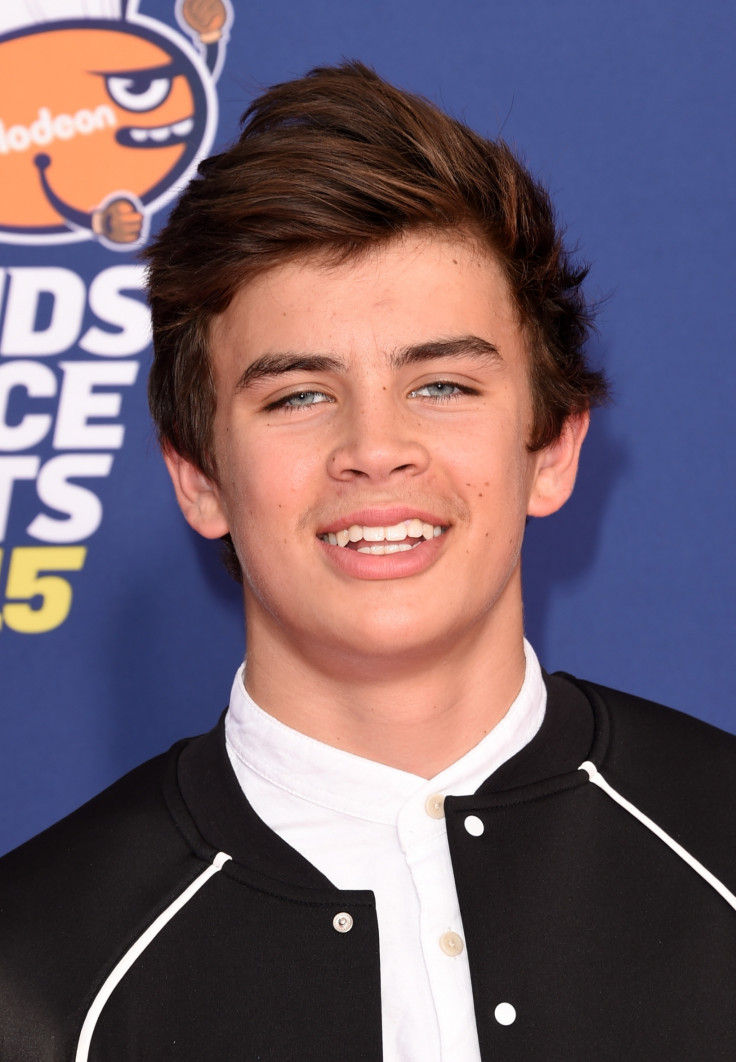 Hayes Grier is in hospital after meeting with a car accident on Thursday, 28 July. According to reports not much is known about the car crash, but the internet star has apparently suffered fractured ribs and a bruised lung.
Earlier in the day, the Vine star's brother Nash took to his Twitter account to urge his 5.63 million followers to pray for his brother's well-being with the hashtag "#PrayForHayes".
"Just got a call on set that said Hayes was in a crash. He's now in the hospital," Nash wrote on the micro-blogging site.
He reportedly followed that up with another tweet adding, "He can move & talk (thank god) but he's coughed up a lot of blood. That's all I know. Praying he has a quick recovery. Damn I hate hearing s**t like that on the phone, scared me to death."
The online sensation came into the limelight with his popularity on the video sharing service, Vine. Considering his huge fan base on social media, the hashtag #PrayForHayes has so far received some 306,000 tweets and counting.
A report by E! News quoted a statement by the spokesperson of the 16-year-old that read. "Hayes was involved in an accident and has been transported to a local hospital. He is under great care. Thank you for your prayers and support," the official statement read.
Meanwhile, 18-year-old Nash shared a screenshot of a text conversation revealing details about his brother's health. "Your brother is pretty busted up right now. Luckily no major stuff," the text read. "All scans came back negative for any internal bleeding. He does have a concussion, fractured top two ribs and bruised lung on one side. He is in a lot of pain."
Other than Nash's tweet and the formal statement, no other information has been disclosed about the recovery of the teenager, who was reported to star in a docu-series earlier this month. Titled Top Grier, the series was a take on the hero of Dancing With The Star in his North Carolina home.