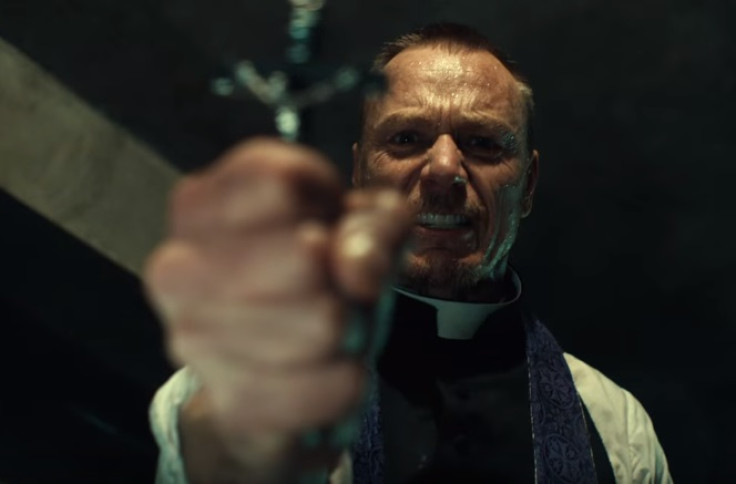 The Exorcist, a 1973 cult classic by William Friedkin, has been a favourite among horror movie lovers for decades. This fall, Fox is attempting to imitate the success of the hit movie that dealt with demonic possessions with a TV reboot. Ahead of the series premiere in September, the network revealed the first look of the show and the photo is as scary as it can get.
The black and white poster (via Entertainment Weekly) that announces the 23 September premiere of The Exorcist features a lone girl in what appears to be an attic with her head twisted in an eerie manner. The first look of the new Fox series also comes with a cheeky caption that reads, "There is a fate worse than death".
Based on a novel by William Peter Blatty, the Fox series will be directed by Rupert Wyatt. Also described as a psychological thriller in the network's official description, the series follows the story of two priests, who will be faced with a case of demonic possession.
While father Tomas Ortega played by Alfonso Herrera represents a more progressive, ambitious, and compassionate viewpoint, father Marcus Brennan starring Ben Daniels is a "modern-day Templar Knight", whose ultimate aim is to rage war against the enemies of Vatican.
The two polar-opposites will be forced to come together, when Angela Rance played by Geena Davis, comes to Tomas for help regarding an evil force that seems to plague her household.
Ahead of the San Diego Comic-Con 2016, Fox had unveiled the trailer of the show and the frightening clip featured some supernatural zombie-like creatures, and priests pointing their crucifixes towards unnatural objects. Other than the principal cast, the show also stars Camille Guaty and Francis Guinan.
The Exorcist premieres on Fox on 23 September.