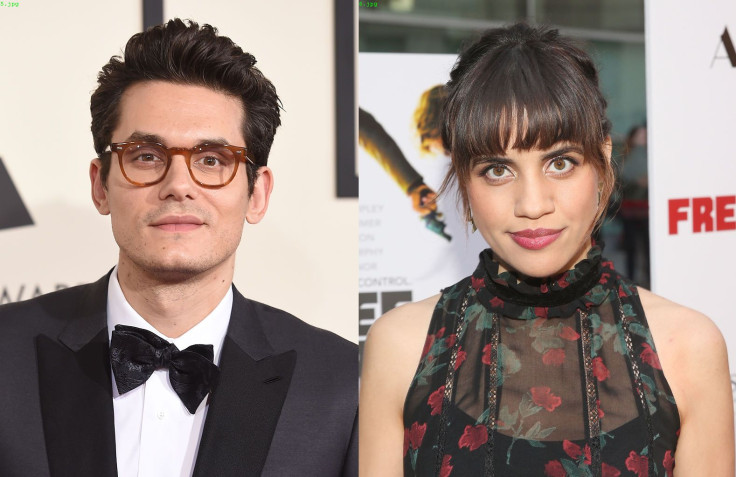 Hollywood's eternal bachelor John Mayer might just have found love again after his on-again, off-again relationship with Katy Perry.
Despite rumours of reconciliation between him and the pop star, a new report claims that the Gravity singer is moving on with up-and-coming actress Natalie Morales.
"They've only had a few dates," Life & Style Weekly reported on Wednesday (26 April) about Mayer's blossoming romance.
"But John's telling friends he's finally falling in love again," the magazine source said referring to the actress, who is not to be mistaken for the Access Hollywood and Today host of the same name.
Morales is said to be a rising star and has already appeared in shows like The Grinder, Parks And Recreation and the recent Netflix horror-comedy, The Santa Clarita Diet. Among her upcoming projects are a TV movie Losing It: Sam Huntington and the Emma Stone and Sarah Silverman-starring Battle Of The Sexes.
Although the pair is believed to have met some weeks ago, the two are already enjoying each other's company according to reports. A source added, "John is smitten," addressing his rumoured new romance.
Rumours of Mayer's new girlfriend come as a surprise, considering his recent confession about his "only relationship" – with Perry – which seems to have had a profound impact on his music.
"Who else would I be thinking about?" the 39-year-old singer recently said speaking about his new song Still Feel Like Your Man, which is believed to be inspired by his turbulent times with the Roar hitmaker. "And by the way, it's a testament to the fact that I have not dated a lot of people in the last five, six years," he added.
"That was my only relationship. So it's like, give me this, people."
Mayer and Perry's romance lasted for almost three years until they broke up for good in 2015. Apart from her, the famous bachelor has been linked to a slew of other celebrities including Jennifer Aniston, Jessica Simpson and Taylor Swift.