The Keaton Jones story has taken another twist after it was revealed his white supremacist father had pointed a gun at his son and beaten his mother.
Keaton has experienced a roller-coast week of Internet stardom after a video his mother uploaded went viral. Keaton was in tears asking why bullies treat people so awfully and had been picked up by his mum from school after some kids poured milk on him. Celebrities rallied to his cause and he was inundated with offers from stars such as Captain America star Chris Evans, who offered to take Keaton to the Avengers Infinity War debut.
But as quickly as the story rose, reports came out that his mother was a white supremacist following several uncovered Facebook posts. She also posed with a confederate flag (apparently as a joke).
Keaton has even been accused of hurling racists remarks in school.
Now the father, Shawn White, is in the spotlight. According to the Sun, White had once broken into the house and threatened to kill everyone "including the children" with an AK47. He also reportedly punched Keaton's mother, Kimberly Jones, in the face.
Jones took out a restraining order against White in 2007, but it did little to curb his aggression towards the family. The Sun states White once chased Jones down in his car and threatened her with a gun. Keaton's older sister, who has been responding to celebrities on Twitter, has previously called the police in tears to report White.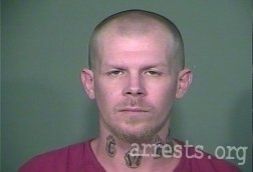 He is serving three years in jail after being found guilty of stalking, assault and attempted aggravated burglary. He will likely be released in March. White is covered in racist tattoos and has been pictured in Nazi Germany SS clothing.