Keep Talking and Nobody Explodes: Oculus Rift Game Asks You to Defuse Invisible Bomb
One person can see the bomb but only the people who can't know how to defuse it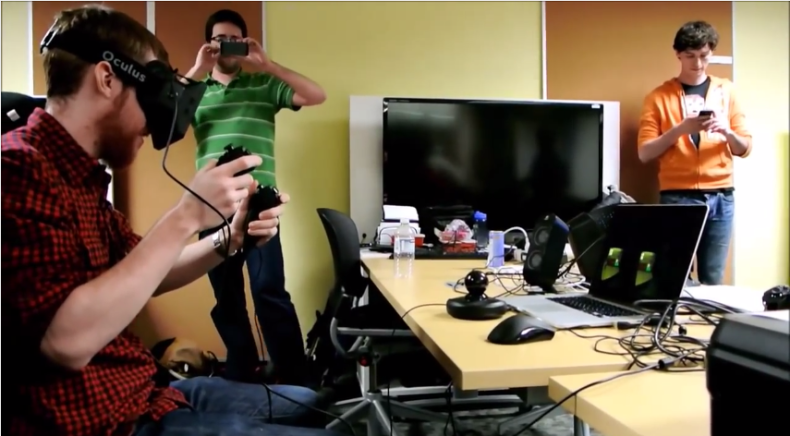 An experimental new game using the Oculus Rift virtual reality headset asks a group of players to defuse a bomb that only one of them can see.
One player, wearing the Oculus Rift, can see the bomb, while their friends have the manual on how to defuse it.
The key factor in Keep Talking and Nobody Explodes is communication: successfully defusing the device depends on working with numerous variables, such as symbols, wire colours and serial numbers.
The defuser than uses motion sensing Razer Hydra controls to snip wires, press buttons and move the bomb as a counter ticks down to zero.
Frantic, intense yelling, laughing and panic settle in, and it looks a joy to play judging from the video below.
Remarkably, Keep Talking and Nobody Explodes was made in just 48-hours at the recent Global Game Jam event. A Game Jam is when developers and would-be developers gather to make any game they want in a set time limit, and sometimes to a set theme.
This year there were 4292 entries, including Keep Talking and Nobody Explodes made by Allen Pestaluky, Ben Kane and Brian Fetter, who intend to develop the concept into a full game.
The inclusion of the Oculus Rift and Razer Hydra aren't key to the concept, which could also work across multiple screens like with mobile hit Spaceteam, so it will be interesting to see where the developers take the idea forward.
You can keep up with development by signing up to their mailing list here.
You watch the game in action below. Warning, there is some strong language.