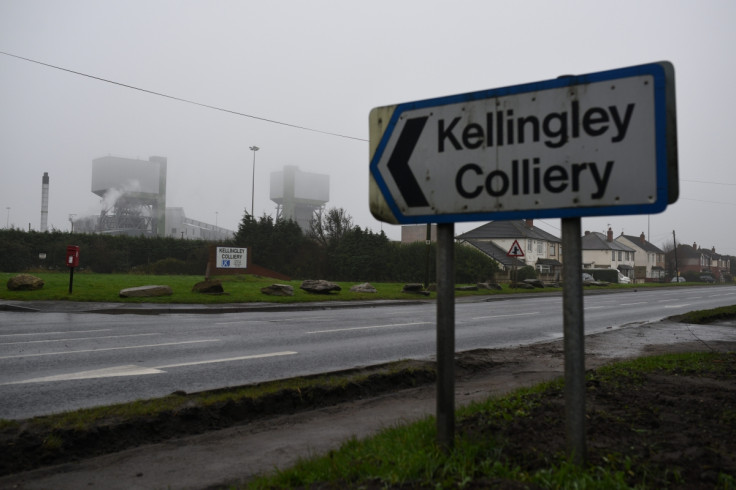 Workers at the UK's last remaining deep coal mine started their final shifts this morning (18 December) on the last day of the operation of Kellingley Colliery in North Yorkshire bringing an end to one of the most important chapters in Britain's industrial history. Miners say morale has been at "absolute rock bottom" since the announcement was made that the pit was to close for a week before Christmas.
The remaining 450 workers at "The Big K", the largest deep pit in Europe, will receive a redundancy payment of 12 weeks average pay at the end of their shift. The pit, which opened in 1965, employed more than 2,000 people and brought up to 900 tonnes an hour to the surface.
Owners UK coal said it wanted to publicly thank the government, stakeholders customers and suppliers for their support following the announcement of its closure. Mine manager Shaun McLoughlin said: "This is a very sad day for everyone connected with the mine, but I am proud that we have done the job safely and professionally."
Phil Whitehurst, national officer of the GMB union, said: "The final 450 miners, the last in a long line stretching back for generations, are having to search for new jobs before the shafts that lead down to 30 million tons of untouched coal are sealed with concrete. This is a very sad day as our proud industrial heritage is destroyed [by the government]."
Nigel Kemp, 50, a banksman at the mine and member of the National Union of Mineworkers (NUM), said many of those who have worked at the mine for their entire lives will be hardest hit by the closure. He said: "People like myself, around the 50-year-old mark, they haven't known anything else. They left school and came here at 16 years old. A lot of people have transferred here from other mines, they have no transferable skills and now they have to go out and find another job. But they will do it because we're made of sterner stuff up here."