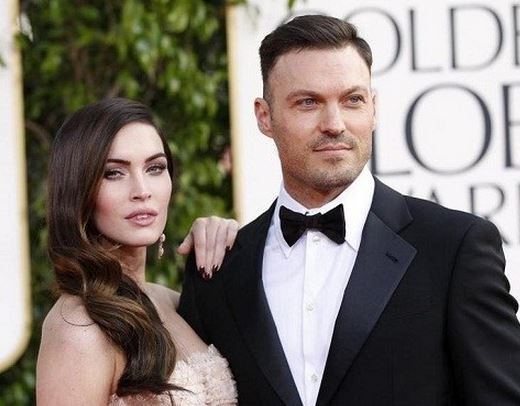 Megan Fox is reportedly back on the market after splitting from her husband Brian Austin Green. Us Weekly reports that the couple, who have been together for 11 years, called time on their marriage six months ago after a huge argument over the Transformers actress' career.
"Megan has separated from Brian," a source told the publication. "They decided it six months ago." Another friend added, "Things have been rocky."
Friends says that the pair fell out over her decision to take on roles that meant she would be away from home for weeks at a time. She is currently in New York filming Teenage Mutant Ninja Turtles, Green – who is best known for his role in Beverly Hills, 90210, has been looking after their sons.
"They fight about her career. She was obsessed with getting roles. She has gone off and done her own thing recently."
Fox and Green, who met on the on the set of Hope & Faith, tied the knot in 2010 after six years of dating. In February 2014 the 29-year-old beauty gave birth to the couple's second child, son Bodhi Ransom Green. Their first child, son Noah Shannon Green, was born in September 2012.
Last August, Fox admitted that their sex life was virtually non-existent telling E! News that Green often goes without. "Brian doesn't get any intimacy whatsoever," she said on the red carpet.
She also hinted that she was often left to care for their children saying her partner only wanted a bigger family because "he doesn't have to do any of the work".
The estranged husband and wife have not been pictured together since June 9.