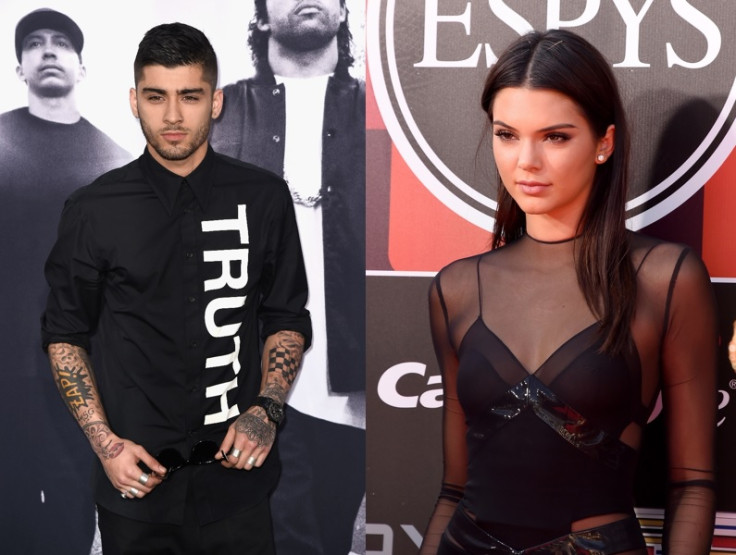 Being both manager and mother to most of her children, Kris Jenner sometimes finds herself setting up relationships in their personal lives as well as their business ones, and it seems as if her latest matchmaking involves newly single, former One Direction member, Zayn Malik.
According to The Sun, Jenner invited Malik to the birthday party of her youngest daughter Kylie, despite him not really knowing anyone there. Just a few days before, Malik had favourited a photograph of the 18-year-old on Twitter so it wasn't necessarily a surprise that the 22-year-old made his way to the bash. But what might be a surprise it why Jenner really asked him there – she wanted to set him up with her model daughter, Kendall, and tried actively to do so, according to a source from the party.
Talking about the pair's formal introduction at the celebrations last week, the insider told the publication: "Kendall is actually quite shy and was mortified at her mum being so obvious but eventually she relaxed and was talking to Zayn just the two of them.
"Khloe [Kardasian] and some friends joined them and clearly Zayn was feeling more confident so he put his arm around her. She looked very surprised at first but she relaxed and put both her arms around his waist." Later on in the night, the twosome were supposedly seen swapping phone numbers and Jenner is said to have been pushing for Kendall to get in contact with the newly solo singer since that evening.
Malik recently split from fiancée of two years Perrie Edwards, after he reportedly broke off their engagement over text message. The former couple are said to be in the middle of selling their £4.2m ($6.6m) home that they shared together in London. The break-up reportedly came as a shock to the Little Mix star who "thought the relationship was the best it's ever been". A source went on to tell The Sun that Edwards "is fuming and absolutely livid" about the split after having "stuck by [Malik] and been his rock."