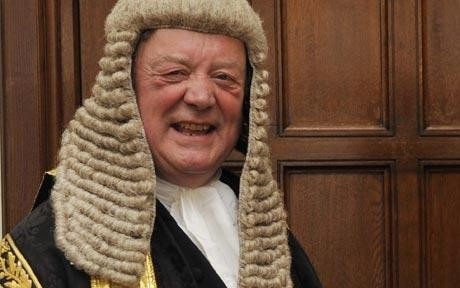 Ken Clarke called the government "bewildering" and compared its policies to an "alphabet soup" in a speech to the Tory Reform Group at the Carlton Club in London.
And he said that mutual distrust stalked the top of the coalition government.
The former justice secretary, who was demoted in the recent reshuffle, quipped about Conservative chancellor George Osborne and Liberal Democrat business secretary Vince Cable: "George wants me in to keep an eye on Vince and Vince wants me in to keep an eye on George."
Osborne and Cable have strongly divergent views on economic strategy.
Minister without portfolio Clarke said: "I made the case for a successful coalition and stated there was no ideological divide within it on economic policy. On the economy I stressed that we were in for the long haul and that the chancellor's approach is the right one.
"I also said in passing that the reshuffle should not be interpreted as a shift to the right. Even I am surprised at distortions on this sort of scale."
Clarke has a long record of having to explain remarks he has made. He came close to losing his ministerial post in 2011 following comments he made about rape when he appeared to suggest that some types of rape were less serious than others.
Efforts to clarify his comments only served to muddy the waters further.
Being gaffe-prone is an image that has dogged Clarke for years. He once found himself in a tight spot after squeezing into the cockpit of a racing car, then being unable to climb back out.
David Cameron and Nick Clegg Admit Coalition Must 'Redouble its Efforts' to Save UK Economy