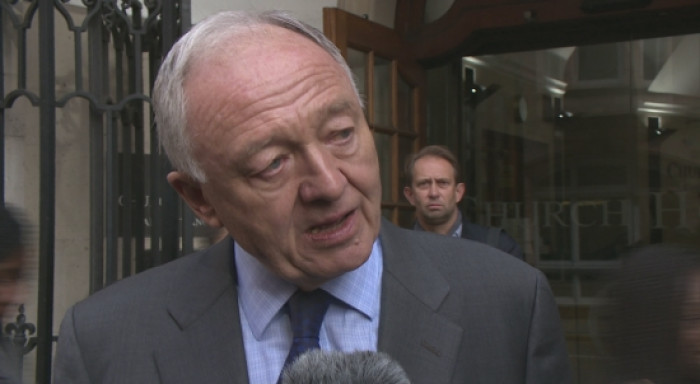 Claims made by former London mayor Ken Livingstone about a supposed collaboration between Zionist Jews and Nazis in pre-war Germany appear to have been undermined by the discovery of a telegram from Heinrich Himmler to a former Mufti of Jerusalem.
The letter shows that, far from supporting the creation of Israel, senior Nazis were in fact supportive of Arabs against the Jews.
Livingstone, who has been suspended from the Labour Party since making comments about Zionism to the BBC's Vanessa Feltz on 28 April 2016, continued to defend himself today (30 March) as he attended a Labour party disciplinary meeting. Nazis, he said, had helped to train Zionists and sold pistols to the "underground Jewish army".
Livingstone told reporters: "When, in July 1937, many senior Nazis gathered at their foreign offices, saying we should stop sending German Jews to Palestine because it risks creating a Jewish state, a directive comes directly from Hitler, saying: 'No, continue with this policy.' Everyone who studies history just knows this. It is true."
However, a newly-discovered telegram from Nazi commander Heinrich Himmler to the Mufti of Jerusalem appear to show that the Nazis actually supported Arabs and Muslims in their fight against the Jews.
"The National-Socialist movement of the great Germany has made its fight against world Jewry a guiding principle since its very beginning," Himmler wrote in the telegram, published by Jerusalem Post. "For that reason, it [the movement] has been closely following the battle of freedom-seeking Arabs - and especially in Palestine - against the Jewish invaders."
Himmler also mentions the "criminal" Balfour Declaration, which paved the way for the creation of Israel, telling Mufti al-Husseini: "I am happy to wish you, on the first anniversary of the Balfour Declaration, warm wishes for the continuation of your battle until the big victory."
Livingstone's fresh comments about Zionism and Israel added to the turmoil within the Labour Party, where accusations of anti-semitism were officially rejected by internal inquiries in 2016.
His original comments to Feltz were in defence of a Labour MP Naz Shah, who made what she herself admitted were anti-semitic Tweets about Israel before being elected to parliament.