The ever-changing and famously fickle world of Instagram popularity can make or break a career. The younger generations of models may not have the experience or industry kudos of the greats like Kate Moss or Claudia Schiffer but Kendall Jenner, Cara Delevingne and Gigi Hadid are overtaking them with their savvy Insta-fame and are making bank while doing it.
With Jenner amassing the most liked picture of 2015, while also accumulating an eye-watering 44 million Instagram followers, and Delevingne and Hadid gathering 23.9 million and 10.2 million respectively, they have an instant audience ready made for a brand to reach out to and the industry knows this. It is no secret that social media has become part and parcel of many modelling contracts today and the items they are snapping themselves in are increasingly more popular than the designs they showcase on the catwalk.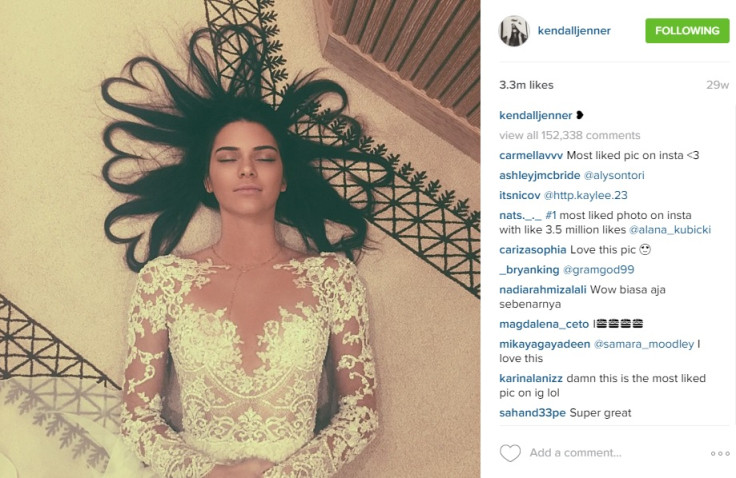 Long gone are the days of 1990s supermodel Linda Evangelista shocking the nation by admitting she did not "get out of bed for less than $10,000 a day". Nowadays, the revenue that can be made through social media is pretty high. Jenner, Hadid and Delevingne can make from $125,000 to $300,000 (£84,000 to £201,000) for a single social media post.
Frank Spadafora, a former casting director, is the founder and CEO of analytics group D'Marie Archive. His firm has recently introduced an app and platform to guide agencies to benefit more from social media by adding a valuation on the social power of a model or influencer.
The company's metrics have placed Jenner, Delevingne and Hadid at the top the list as the most influential and expensive. In the latest issue of CR Fashion Book, Spadafora said: "If you want to reach a model's audience, you're going to have to pay a hefty additional fee for that."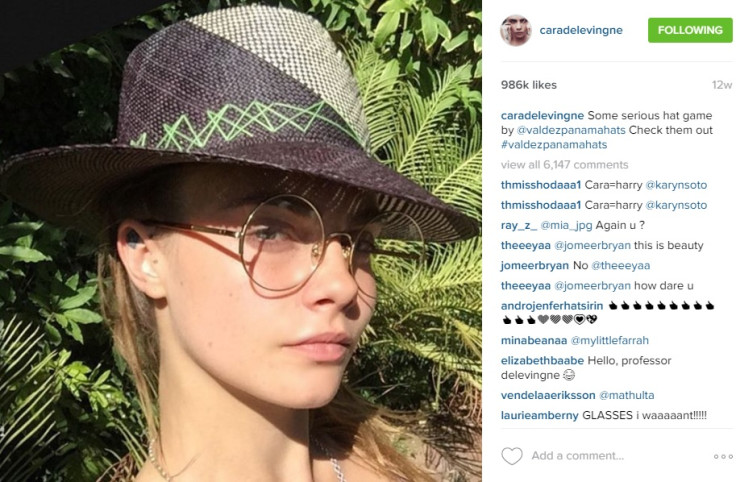 He added: "As far as commercialising a career, a girl won't get very far in 2016 if she's not socially savvy. Can I say that you can be a big star without a social media presence? I'm not encouraging it."
Jenner, 20, and Delevingne, 23, and Hadid, 20, are certainly not alone. Karlie Kloss, Behati Prinsloo and Miranda Kerr command between $25,000 to $50,000 for a single post across Facebook, Twitter and Instagram, and you would be hard pressed to find a model's social page that is not monetised by big brands.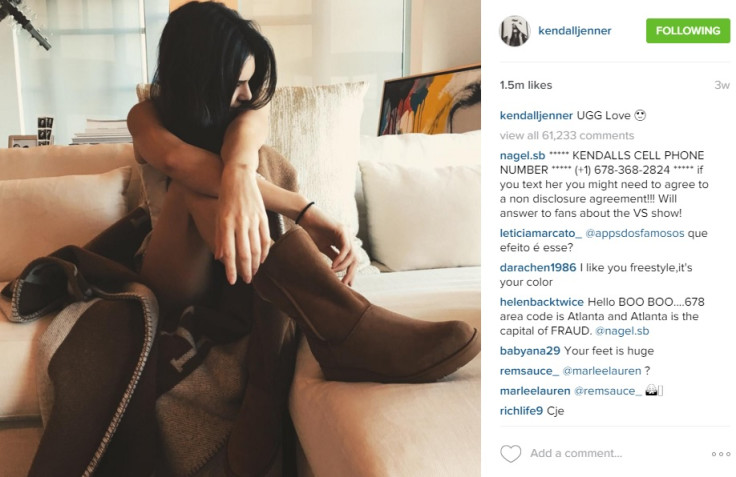 These platforms are open, free to use and most importantly are personal, giving a sponsoring brand an alternative way to advertise their product. While many models are tied into large contracts with certain designers, their Instragram and Facebook accounts are a seemingly unbiased space and brands can capitalise heavily.
On the flipside of course, as Spadafora notes, these areas of promotion are no longer a frivolity for a model but a necessary appendage to their career. Although when you are making over £200,000 for posting a quick picture on Instagram, adding a couple of extra hashtags to your daily routine does not seem too bad.