Kris Jenner has teased Keeping Up With The Kardashians fans about a recent pregnancy scare. The Kardashian matriarch, who turned 60 last month, is in a relationship with Justin Bieber's tour manager, 34-year-old Corey Gamble.
While she recently admitted that she is "literally having too much sex" with her toyboy boyfriend, in a recent episode of the reality TV show Kris sparked fears of a possible pregnancy. She opened up about her birth control plans after her eldest daughter, Kourtney found tampons in her handbag. Kris exclaimed: "If I am pregnant I don't know what I would do."
Kris is already a mother to three daughters and a son from her relationship with her late ex-husband, Robert Kardashian and has two daughters, Kylie and Kendall with former partner, Caitlyn Jenner. Also a grandmother, Kris has in the past been subjected to taunts by her children regarding her advancing years, with Khloe dubbing her "Miss Menopause," however, she insists that she is still menstruating.
In January Khloe teased a pregnancy test picture on Instagram, writing cheekily: "I think we could rule Miss Menopause out of this equation." While it was soon evident that the test belonged to Kim Kardashian-West, who welcomed a second child last Saturday, the recent teaser from the reality show hints at Kris's fears about becoming a mother for the seventh time.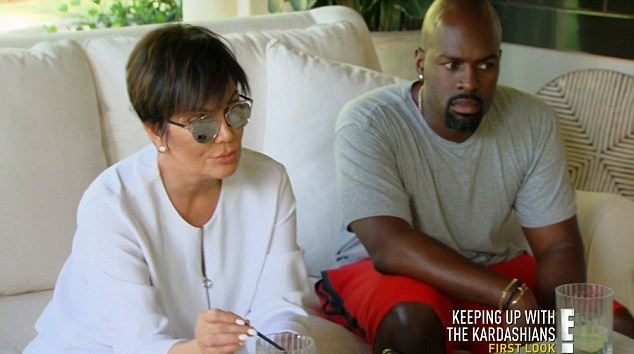 In an earlier episode of the reality TV show Kris explained that she and Corey have no plans to marry. "I realised I don't want to get married," she said. "But I really have a lot of fun with Corey and I love being with him."
Corey too, after being interrogated by Khloe as to his intentions towards her mother, said he had no desire to have children. Most recently he was questioned by Kendall, who asked innocently: "What do you and my mom even do together."
Not holding back he answered: "We do everything...Your mom has got a lot of energy. I feel like being with your mom is better than being with any chick my age or younger. I think we do more than you younger girls do. We have more fun than Kylie with her guy life, I promise," he added, much to Kendall's embarrassment.
Keeping Up With the Kardashians airs on E! Entertainment.