Olympic gold medallist Bruce Jenner has reportedly defended his teenage daughter's decision to expose her breasts and nipples in a racy photoshoot.
Kendall, who recently turned 18, raised eyebrows when she posted a black and white image of herself in a black mesh top on Twitter.
The reality star, who is Kim Kardashian's half-sister, leaves little to the imagination as she strikes a smouldering pose for the pictures shot by Australian photographer Russell James.
She captioned the photo: "Sneak peak of today's shoot with the amazing @namadrj. Can't wait for you guys to see the rest of the photos."
The image provoked an online frenzy with some fans complaining on social media that the high-end model was too young to be exposing her nipples.
One said: "So looking to copy her sister. How long until a sex tape is released, sorry 'leaked'? That's all this family are famous for."
But while fans expected her famously protective father to disapprove of her controversial move, insiders claimed he backed Kendall.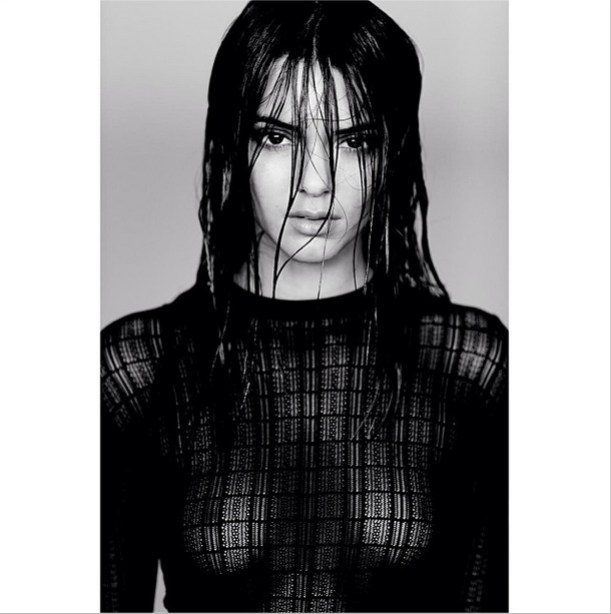 According to TMZ, Jenner said Kendall was a "great daughter" who, as a model, might have to show some skin.
A source close to the Olympian said he was proud of her no matter what she did.
Earlier in November it was reported that Kendall was being approached by a number of adult film to make a porn flick.
Bangyoulater.com, one the biggest porn firms in America, allegedly offered to pay the Keeping up with the Kardashian's star $1.8m to have sex on film.
It is not known how Kendall responded to the offer.