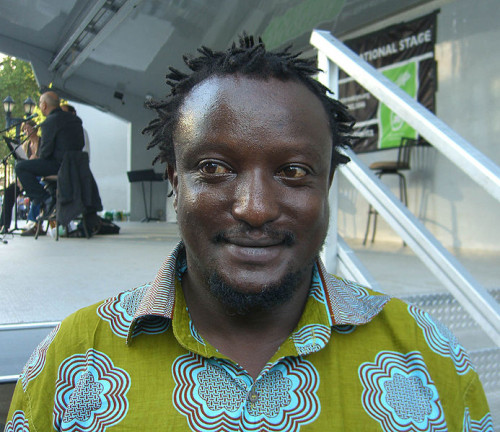 Binyavanga Wainaina, a leading Kenyan author, has responded to the recent rollout of homophobic legislation across much of Africa by publicly announcing that he is gay.
In an article entitled "I am a homosexual, mum", the literary talent opens up about his sadness at not being completely open with his mother about his sexuality. She died in Kenya when he was 29 while he was in South Africa.
"I, Binyavanga Wainaina, quite honestly swear I have known I am a homosexual since I was five," he wrote in the bold confessional styled as a "lost chapter" from his 2011 memoir, One Day I Will Write About This Place.
Wainaina, who won the 2002 Caine Prize for African Writing for his short story Discovering Home, went on to reveal that he struggled to accept his true identity.
"Nobody ever in my life has heard this," Wainaina wrote in his confessional piece published first on the Africa is a Country and the Chimurenga Chronic websites.
"Never, mum. I did not trust you, mum. And. I. Pulled air hard and balled it down into my navel, and let it out slow and firm, clean and without bumps out of my mouth, loud and clear over a shoulder, into her ear. 'I am a homosexual, mum,'" he wrote.
Wainaina also talks of his confusion and says: "I cannot say the word gay until I am thirty-nine."
His disclosure was timed to coincide with his 43rd birthday. The move makes him one of the most high-profile Africans to address his sexuality.
"I have received thousands of messages from Africans all over the continent telling me: 'You have my support'," he said.
Earlier in January, an anti-gay bill was passed into law by Nigerian president Goodluck Jonathan tightening restrictions on homosexual groups. The Same Sex Marriage (Prohibition) Bill 2013 imposes prison sentences of up to 14 years on those found guilty of involvement in gay organisations.
Uganda's president Yoweri Museveni blocked a similar bill insisting it was not a priority.
Gay and lesbian people risk a jail term of up to 10 years if they are convicted of homosexual acts in Kenya.