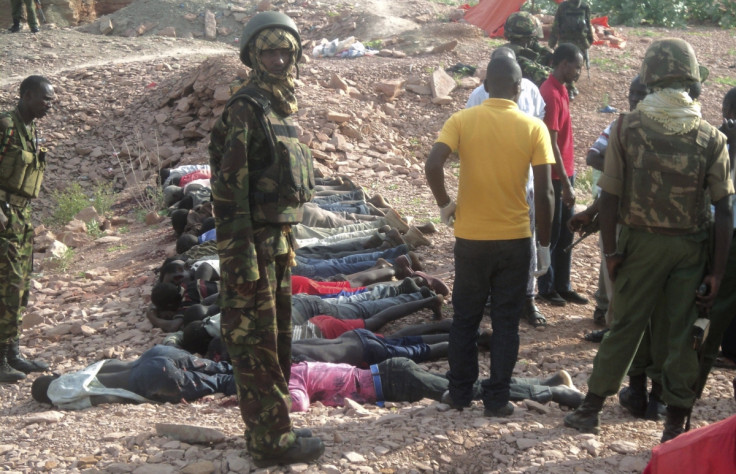 Months after its failed attempts to bring to book Mohamed Dubow, the prime suspect in the Mandera county mine workers massacre, police in Kenya are offering a $20,000 (£13,820) reward for his capture.
Police authorities in Nairobi told Xinhua news agency that they believed Dubow had a hand in the killing of about 14 innocent miners in 2015. About 12 persons were also reportedly injured in the attack, said to be led by Dubow.
The reward on Dubow's head came following suspicion the terror suspect was back in Kenya from neighbouring Somalia, where he was believed to have fled after committing the crime. A photo of the terror suspect has been released by the police to help people identify Dubow and provide information on his whereabouts.
Islamist militants belonging to Al Shahaab gunned down 14 persons in the Kenyan town of Mandera on 7 July 2015. Earlier, in a similar raid in December 2014, 36 quarry workers were killed by the terrorist outfit in the same town. The bloodbath was reported to be in retaliation for Nairobi's participation in a fight against militants in Somalia as part of an African Union force-led campaign.
A spokesman for Al Shahaab, Sheikh Abdiasis Abu Musab had then told Reuters that its forces killed over 10 Kenyan Christians in the raid. Many of the victims were fast asleep when they were gunned down.
"The area ... is a plot where quarry workers live. They attacked at around 1 am. Most of those killed are workers from upcountry," commissioner for Mandera County Alex Nkoyo had told the news agency. The senior official had said the dead included a woman who begged for her life in vain.
Speaking about the terrorist attack in Mandera, Interior Minister Joseph Nkaisserry had said in a statement: "This attack is a clear reminder that al Shabaab and its collaborators are determined to disrupt and subvert our way of life." But for prompt action by security forces the death toll might have been much higher. Police forces were alerted by a bomb blast triggered by militants to create a passage to the site of mayhem.