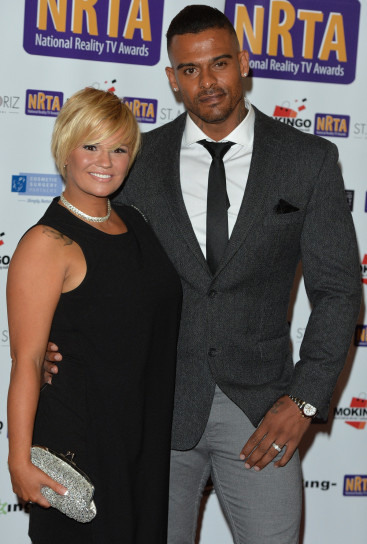 Kerry Katona's husband has been arrested on suspicion of assault after allegedly leaving her with bruises on her face and arms. George Kay was taken into custody on 3 October after police responded to calls that a woman had been attacked and that the culprit was in possession of a Taser.
A Sussex Police spokesman confirmed that a man was arrested at an address in Crowborough.
"A 35-year-old man was arrested at the address on suspicion of causing actual bodily harm to a 35-year old woman, and of unlawful possession of a Taser," the spokesman said. "The woman had sustained bruising to her face and arms.'
Police later confirmed that Kay had been released on bail until 24 October.
The pop-turned-reality-star married the former rugby player at the prestigious Totworth Court Four Pillars Hotel in South Gloucestershire. Katie Price served as one of her bridesmaids. But it has not been smooth sailing as their marriage was soon rocked by divorce rumours.
The alleged attack comes months after Kay admitted that marriage was not what he thought it would be. He told Closer magazine: "We've been rowing a lot. Marriage isn't what I thought it would be if I'm honest. I thought it would be all sunshine and happiness, but it's really hard work – especially for us."
This is Kay's second run-in with the law in recent months. Back in August, claims emerged that he was arrested on suspicion of conspiracy to commit robbery. He was said to have been among a group of men, aged between 20 and 66, who allegedly assaulted a driver of a Mercedes C-Class, aged in his 50s, before fleeing the scene with thousands of pounds worth of jewellery.
Katona had previously married former Westlife star Brian McFadden and taxi driver Mark Croft. Among her children are Molly, 12, and 11-year-old Lilly-Sue from her marriage to McFadden, while Croft is the father of Heidi, seven. She has had Max and a baby girl named Dylan-Jorge with Kay.