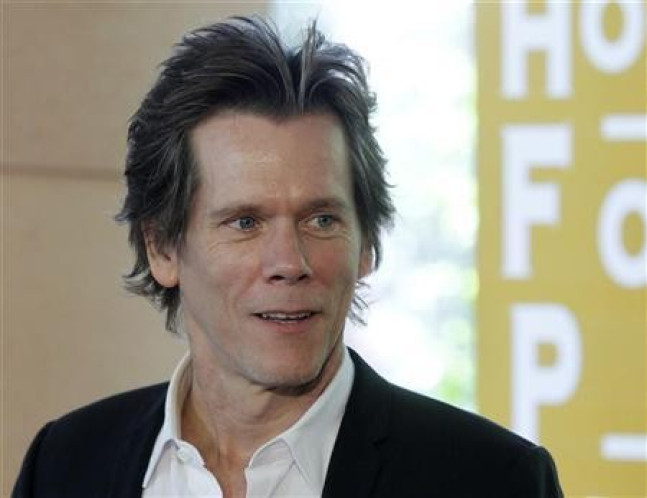 Kevin Bacon's shocking fat selfie is getting him a lot of attention from fans and critics.
The actor who plays Ryan Hardy in the popular series The Following, has posted a picture sporting a fuller unrecognisable face.
The 56-year-old actor captioned it 'Greetings from the UK.' In the picture, his face appears extremely bloated with an extra chin or two.
Fans of the actor got a huge shock when they saw the picture of a fat Bacon, a strikingly opposite look to his normal angular face.
According to Entertainment Tonight, the popular actor appeared fit and suave at the premiere of the movie Adult Beginners on 15 April, enough to say that his new look is either for his upcoming film or for some other promotional campaign.
Upon seeing the selfie, some fans advised the X-Men: First Class star to eat less bacon while others suspected that the Footloose star may be wearing prosthetic makeup for his advertisement for EE. The actor is the face of the UK-based movie and television service company.
Here are some fan reactions to the actor's viral selfie.