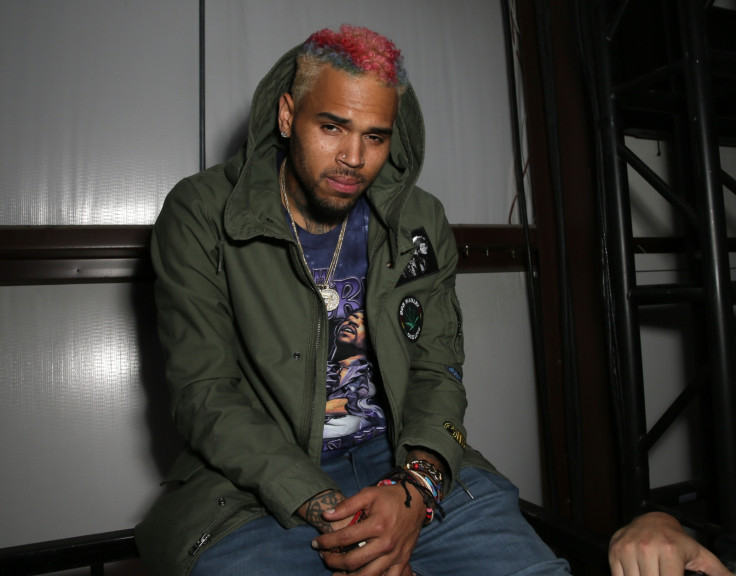 Chris Brown may have unwittingly forayed into fatherhood after a brief dalliance with long-time friend Nia Guzman, but it looks like the star had fully embraced his new daddy status.
The 26-year-old superstar took to social media to reveal that despite his two high profile relationships with Rihanna and Karrueche Tran, his daughter was his greatest love.
Sharing a snap of the 11-month-old snuggled up with a pink blanket and sleeping he wrote: "I honestly never knew that I could love someone as strong as I do. I'm gonna give her the world."
In April, the r'n'b singer finally broke his silence on the baby rumours by sharing photos of the little girl on his Instagram account.
According to TMZ, Brown has been spending a lot of time getting to know his daughter and even asked Guzman to move from Texas to Los Angeles so he could be a proper father. The pair are reportedly in "negotiations" over custody.
While the Loyal hitmaker's personal life may be back on track it looks like his legal woes are rumbling on after he was linked to an assault on a man at a basketball game in Las Vegas.
On Monday (4 May) Las Vegas police named him as a misdemeanour battery suspect, accusing him of punching a man he was playing basketball with during a pre-dawn altercation at the Palms Casino Resort.
But his publicist has denied his involvement in the altercation.
"Chris is currently in Las Vegas. He has a suite at the hotel that has a basketball court and invited friends to come play," Nicole Perna said in a statement. "An unruly individual showed up uninvited and was removed from the premises."
"Chris was not in an altercation with this person."
Brown's latest run-in with the law comes just six weeks after a judge in Los Angeles ended his probation stemming from the performer's 2009 guilty plea to charges of assaulting his then-girlfriend, singer Rihanna, on the eve of the Grammy Awards.