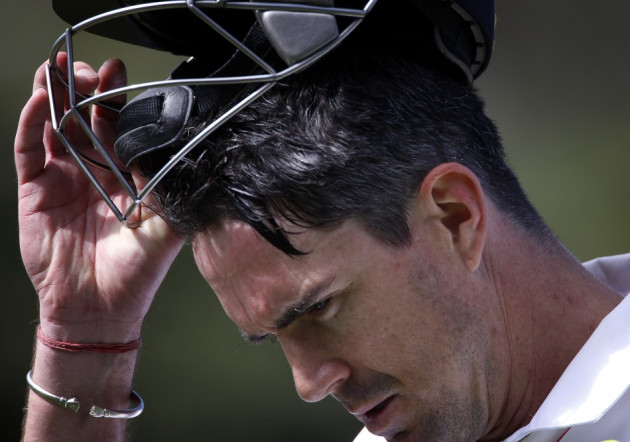 Kevin Pietersen has been ruled of the ICC Champions Trophy with a knee injury, throwing his Ashes participation into further doubt.
The 32-year-old had already been ruled out of next month's Test series against New Zealand, but the ECB has confirmed that his absence will extend to June's one-day tests.
While his absence will damage England's chances of winning a first major one-day tournament on their own soil in June's Champions Trophy, Pietersen's injury is likely to leave the batsman in a race against time to be fit for the first test against Australia in July.
The ECB said: "The scan has shown some improvement in the bruising to the bone that occurred in the build-up to the Test series against New Zealand in February.
"However, Pietersen will not have recovered sufficiently in time for the NatWest one-day series against New Zealand beginning May 31 and the ICC Champions Trophy which follows."
Pietersen is yet to have surgery on his injured knee and has been wearing a knee brace since returning to England early from the New Zealand tour.
The ECB also confirmed that the batsman will not resume full training until midway through June after rehabilitation.
England's Ashes campaign begins at Trent Bridge on July 10.