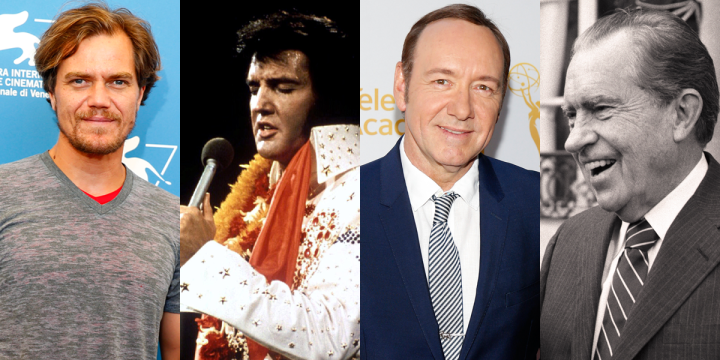 On 21 December 1970 Elvis Presley rocked up to the White House to request President Richard Nixon make him an undercover Federal Agent.
The bizarre incident will be the subject of the imaginatively titled new film Elvis & Nixon, which is set to star Michael Shannon as the rock legend and Kevin Spacey as the President according to Deadline.
Director Liza Johnson is taking the helm, working from the script by Cary Elwes and Hanala and Joey Sagal.
A synopsis for Elvis & Nixon was also released, and reads as follows...
Producer Cassian Elwes said of the project: "After the enormous success of The Butler I have a deep affection for films set in the White House as does the public. To work with Shannon and Spacey on this movie at the height of their careers is a dream come true."
Alex Walton of production company Bloom added: "It's almost hard to fathom this story which evolved in the oval office between these two extraordinary men. It's almost too good to be true."
Bloom is currently seeking foreign distributors for the film, which as of yet has no release date.