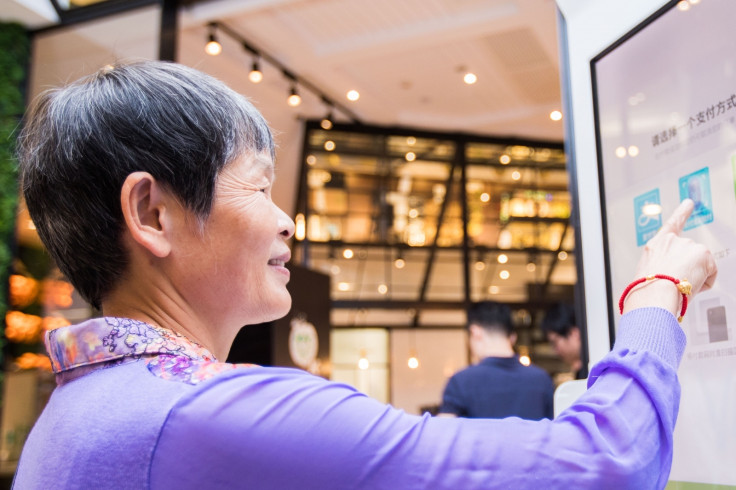 KFC has released a new facial recognition system in one of its stores in Hangzhou, China that lets diners pay for their crispy grub using a simple smile. The unique "Smile to Pay" system, designed by Alibaba Group affiliate Ant Financial Services Group, was introduced at KFC's health-focused concept store called K Pro as part of Yum China's efforts to attract younger consumers.
Diners will be able to pay for their meals without having to take out their wallets or smartphones. All they need to do is scan their faces at an ordering kiosk and then enter their mobile phone number as an added security measure.
"Combined with a 3D camera and liveness detection algorithm, Smile to Pay can effectively block spoofing attempts using other people's photos or video recordings and ensure account safety," Jidong Chen, Ant Financial's director of biometric identification technology, said in a statement.
The algorithm used accurately and securely determines a user's identity by detecting shadows and other features that only come from living beings rather than a video or photograph.
Ant Financial has also offered loss coverage in case of theft of a customer's Smile to Pay account.
Alibaba founder Jack Ma first unveiled a beta version of the "Smile to Pay" technology back in 2015 at CEBIT in Hanover, Germany. Ant Financial said it has steadily improved the technology since then and demoed an updated version of it at CES 2016 in Las Vegas.
K Pro was introduced by KFC in July to draw younger Chinese consumers looking for healthier food options such as salads and juices rather than the fast food giant's signature "finger-licking good" fried chicken.
The restaurant serves a wide variety of healthy items on the menu, including freshly-squeezed juices, paninis filled with proteins like grilled chicken, smoked salmon or shrimp, craft beer, gourmet coffees and low-fat ice cream.
KFC has dabbled with a number of tech-savvy ideas in the past as well – an AI-enabled store that offers menu suggestions based on your age, gender and facial expression, its Watt a Box power bank, Huawei's bright red KFC phone, the KFC Gamer's Box and the KFC Tray Typer.
More recently, it unveiled a new Oculus Rift game as part of its employee training programme that teaches people how to make chicken "the hard way" in a virtual escape room.