UFC lightweight contender Khabib Nurmagomedov is in favour of a trilogy fight between Conor McGregor and Nate Diaz so that he can fight Tony Ferguson next.
"The Eagle" has not fought since his dominant win over Michael Johnson at UFC 205 in November 2016 as he was slated to fight Ferguson for the interim lightweight title at UFC 209 in March.
However, Nurmagomedov suffered a botched weight cut and had to pull out on the day of the weigh-ins, marking the third time that a fight between himself and "El Cucuy" had to be called off.
Meanwhile, Ferguson went on to win the interim lightweight title against Kevin Lee at UFC 216 on October 7 and is expected to fight McGregor next, who hinted at a fight with the 33-year-old on Twitter.
But there are rumours that the UFC would instead, prefer to book McGregor to a trilogy fight with Diaz as it would be the most lucrative bout available in a year that has underwhelmed.
Nurmagomedov would have no problem with that as he wants to face Ferguson at UFC 219 in December for the interim lightweight title.
"We have almost 12 weeks, 11 weeks before UFC 219," Nurmagomedov told The MMA Hour. "And now is the beginning [of] a very interesting moment in my life."
"I hope UFC gives me a championship fight. End of the year, I want to take everything back. Attention, belts; I want to take everything. End of the year, I want to fix everything. And we'll see what happens. But first of all, I think UFC has to make the fight, Conor versus Nate Diaz 3, and after, me and Tony.
"Because, my opinion, I think Tony Ferguson is the real champion. That's why. I don't think, if I fight versus Tony Ferguson, this is an interim belt. Officially, yes. But people want to see me versus Tony Ferguson.
"I think this is a much better fight, for everything. If I beat Tony Ferguson and take the interim championship belt — Conor's the official champion, but he's not the people's champion."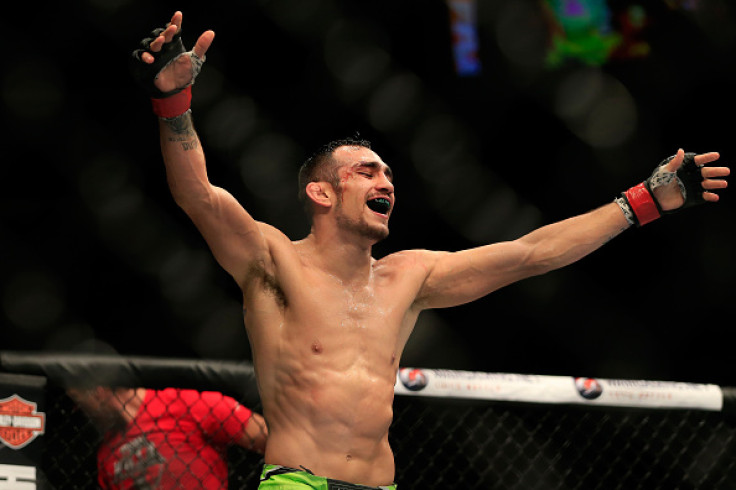 The unbeaten 29-year-old, who had earlier issued an apology to the fans, understands if people have less faith in him given his history of pulling out, but is now ready to "smash" his opponents once again.
"Trying to come back, training every day — every day, training full-time — this is not easy," he explained. "I agree with fans, I have to fight. I have to make weight. I have to stay professional. I agree with this."
"But when I fight, I all the time smash my opponents. All the time, when I fight. Now I have one goal, and by the end of the year, one dream fight: This is fight versus Tony Ferguson. This is what I want."