The man who claims he was stabbed in the face by Westminster attacker Khalid Masood has said his attacker was "one of the nastiest pieces of work" he'd ever met and should have been jailed years ago.
Danny Smith, 35, an Eastbourne scaffolder, became acquainted with Masood in 2003. Mr Smith knew him as Adrian Elms, one of a number of identities the attacker used over his life.
Masood, 52, killed three people and injured scores more as he ploughed a car into pedestrians last week on Westminster bridge, then stabbed PC Keith Palmer to death at the Houses of Parliament. Soon after, Masood was shot by police. Extremist group Isis later claimed responsibility for the attack.
As more details of Masood's past have emerged, a picture has been painted of a violent criminal who had used blades to do harm years before the attack on Parliament. He was involved in other knife attacks and harassed his ex-wife.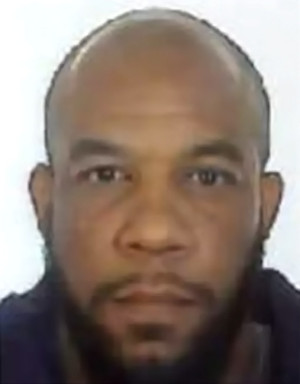 Smith had only known Masood for a few days when the pair became involved in an argument. Masood went into a house and came back with a knife, using it to strike Smith's face.
"The handle hit my forehead and the knife went straight through my nose, my mouth and my tongue," Smith told the Sun.
"I fell down and I'm trying to get up but he's trying to stab me in the back four times. I thought the knife was going in my body. But a part of it had already snapped off in my face and luckily I was wearing a thick jacket which saved my life."
Smith, who was able to flee and outrun Masood, was left with his nose dangling on the other side of his face and a part of the knife embedded in his mouth.
In hospital, Smith claimed doctors were unable to remove the section of blade from his mouth so they took it out himself with a pair of pliers. He said he needed 50 stitches and plastic surgery to repair his face.
But later in court, Masood was acquitted of attempted murder, serving just six months for possession of a knife.
Smith said if he had been imprisoned for the attack on him, he would only just have been released from jail.
"He should have gone to prison," Smith told the newspaper.
Another account of Masood given by another acquaintance appears to support Smith's claims.
A 41-year-old former electrician, also from Eastbourne, told the BBC of the unpredictable nature of Masood – who he too knew as Adrian Elms.
Describing a brief row between the two men, he said: "When it got cleared up Ady [Masood] said something like, 'If I didn't know you, I would stab you in the face'. I mean he was joking, then he stabbed that guy Dan Smith in the face."