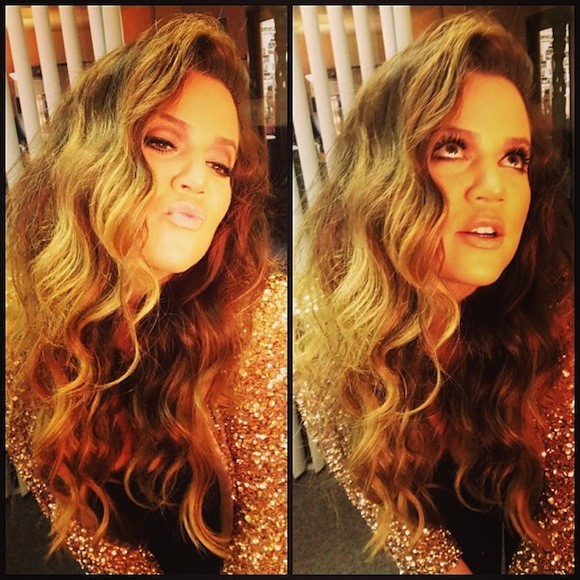 She is officially back on the market following her split with husband Lamar Odom and in the best shape of her life. So it's not surprising that Khloe Kardashian is keen to flaunt her new look.
The reality star has stripped naked for her for very first Vine video.
In the short clip, the Keeping Up With The Kardashians beauty can be seen giggling infectiously as she is rubbed down with moisturiser by a friend.
Although she uses her arms to conceal her bare chest, it's clear that she is happy with her new physique after weeks of working hard in the gym.
Her ombre locks flow down her back and her face glows with carefully applied make up and lashings of mascara.
"You get your tits rubbed," she jokes to the camera.
One admirer said: "You are actually perfection I love you queen koko."
Before making her Vine debut Kardashian informed fans that she was departing from Keek, another video-sharing social networking service.
She tweeted: "Hey guys I'm no longer on Keek but I'm setting up my vine now!!! Woohoooooo #ByeKeek #HelloVine."
Kardashian's revealing video comes days after she showed off her new svelte shape in the promo photos for the Spring 2014 Kardashian Kollection.
In those pictures, the 29-year-old dons a black, long-sleeved midi dress as she poses with her sister Kourtney.