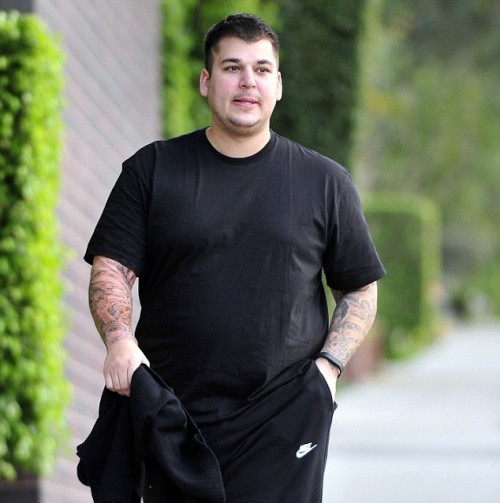 Kris Jenner has reportedly told her son Rob Kardashian he is "an embarrassment to the family" due to his rapid weight gain.
The 26-year-old reality star has been battling with his weight since his acrimonious split from singer Rita Ora in 2012.
He gained more than 60lbs and has been hitting the headlines for his fluctuation weight ever since.
Jenner, who is also a manager to her children, has been concerned that her son's weight issues have made him "lose out on business opportunities."
The reality show matriarch is said to have taken a stern approach to get Rob back into shape and has demanded that he attend a "fat camp".
A source told Star magazine: "Rob is fatter than ever, and Kris finally flat out told him he's an embarrassment to the family.
"She called him a fat slob and said he's losing out on business opportunities because no one wants someone as huge as him representing their products.
"She's told him that if he wants to continue to be an active part of their family, he's going to attend a camp and lose the weight once and for all."
Rob's famous sisters, Kim, Khloe and Kourtney are backing their mother on the matter. "They're embarrassed to be photographed with him and bully him for being fat," said the source. "They also tease him by leaving cakes and cookies around to tempt him.'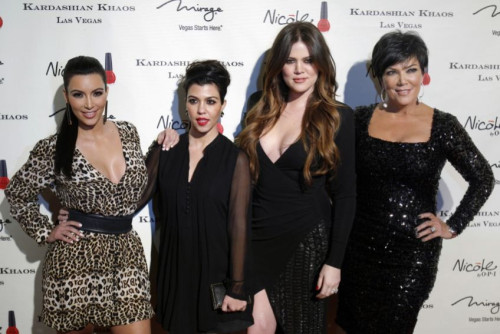 In a recent episode of Keeping Up With The Kardashians, Rob revealed: "I've been the most unhappiest person for about a year and a half and it's very, very easy to fall off the wagon. I need to literally dedicate my entire life to my fitness."
The TV star relocated to Florida three months ago in an attempt to distance himself form the family and escape the constant media scrutiny that surrounds them all.
"He finally realised he needs to focus on himself and not do things the way his sisters do. He feels he needs a clean break," an insider said in January.
"Rob feels like his family can't see anything beyond the spotlight. But he wants more for himself than fame."
The reality TV star had a tough time after his public split from Ora. He is also said to have struggled with premature hair loss. Meanwhile, the marital breakdowns in his family have added to his problems, with sister Khloe's split from Rob's close friend basket ball player Lamar Odom, as well as his mother's separation from step-father Bruce Jenner.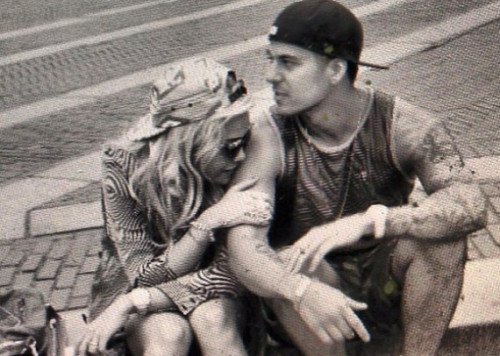 His mother's apparent attempts to exploit his personal issues haven't helped matters.
"Kris tried to get him a weight-loss deal and pushed him to promote a hair-loss supplement," revealed the source.
"He feels like the family abandoned him when he needed them most. For him, life is more than just a business deal."
Rob is not the first Kardashian to come under fire from Kris Jenner for their weight.
In 2011, Kris told daughter Khloe that she her weight gain compromised her position as brand ambassador for the Kardashians' Quicktrim diet supplement, for which Khloe and her two sisters, Kim and Kourtney are spokeswomen.
"I've worked so hard at creating what I think is a great deal for you girls and you're not pulling your end of the weight," said Jenner.
But Khloe clearly isn't one to take personal criticism lying down. Responding to her mother's complaint, the outspoken Kardashian said: "To tell me I'm ruining a whole brand because of my weight gain makes me feel like s***. Get over yourself. You're such a f****** raging lunatic and you're so evil."