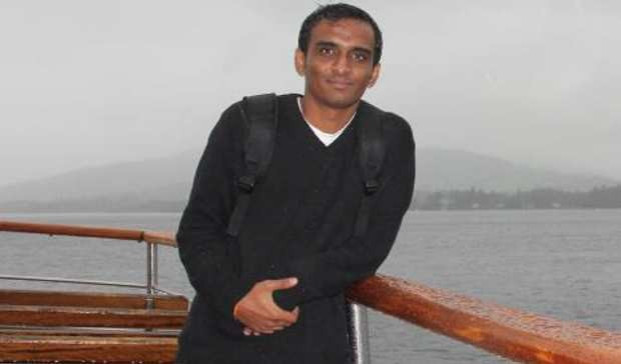 Factory worker Kiaran Stapleton has admitted he shot innocent Indian student Anuj Bidve at close range on Boxing Day, but denies murder.
Stapleton, 21, pleaded guilty to the manslaughter of Bidve, 23 by reason of diminished responsibility, during a short hearing at Manchester crown court. The prosecution did not accept his plea and he is expected to be tried for murder, commencing 25 June.
Bidve, a postgraduate electronics student at Lancaster University, was walking with nine other friends through the Ordsall area of Salford when Stapleton - a complete stranger - walked up and shot him in the head at close range.
He was taken to hospital, where he was later pronounced dead.
Bidve's family issued a statement saying: "We have made the journey from India to the United Kingdom because it was very important to us to hear, in person, Kiaran Stapleton's plea.
"This is the first time we have returned to the UK since Anuj was taken away from us on Boxing Day of last year, and the first time we have come face to face with the man charged with his murder, so clearly this is a very emotional and difficult time for us.
"We have today heard in person that Kiaran Stapleton admitted killing Anuj.
"We know there is tremendous amount of interest from the media both at home in India and here in the United Kingdom.
"As there will be a trial later this month, we cannot say anything further at this time and we would ask that the media respect both our privacy and the integrity of the court process."