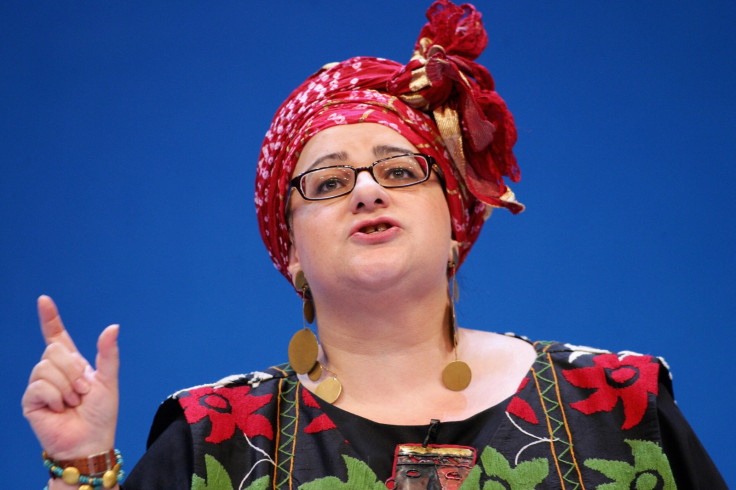 The now defunct Kids Company charity was handed at least £46m ($70m) of taxpayers' cash despite repeated warnings from officials about the how the organisation was run, the National Audit Office (NAO) has revealed. The public spending watchdog published the findings as Camila Batmanghelidjh and her bankrupt charity continue to face questions over the management and finances of Kids Company.
The scrutiny comes after The Spectator, Buzzfeed UK and Newsnight raised serious concerns about the charity in a series of investigations, including claims of mismanagement which Batmanghelidjh has denied.
But the official NAO probe concluded that Kids Company, which was founded in 1996, had been reliant on government grants for at least 15 years and for 12 of those years civil servants had flagged issues about the charity.
"Officials repeatedly expressed concerns about Kids Company, but government continued to respond to the charity's requests for funding. Briefings to ministers in 2002, 2005, 2007, 2010, 2012 and 2015 show that officials accepted Kids Company's assertions that it would become insolvent without government grant funding," the NAO found.
The investigation also discovered that the (DfE) and its predecessors provided the majority of the public sector money (£28m) and Kids Company was handed larger grants than any other charity from DfE's funding programmes.
The charity even stopped competing for grants in 2013 after the DfE, then run by Michael Gove, made a public interest case for continuing the funding without the charity going through the procedure.
The NAO report comes ahead of the Public Accounts Committee's questioning of civil servants who were responsible for some of the funding of Kids Company.
Meg Hillier, the Labour chair of the cross-party group of MPs, said: "It is unbelievable that over 13 years taxpayers' money has been given to Kids Company with little focus on what it was actually achieving for the children it was supporting. Government departments have questions to answer about how they held the charity to account for spending taxpayers' hard earned money."