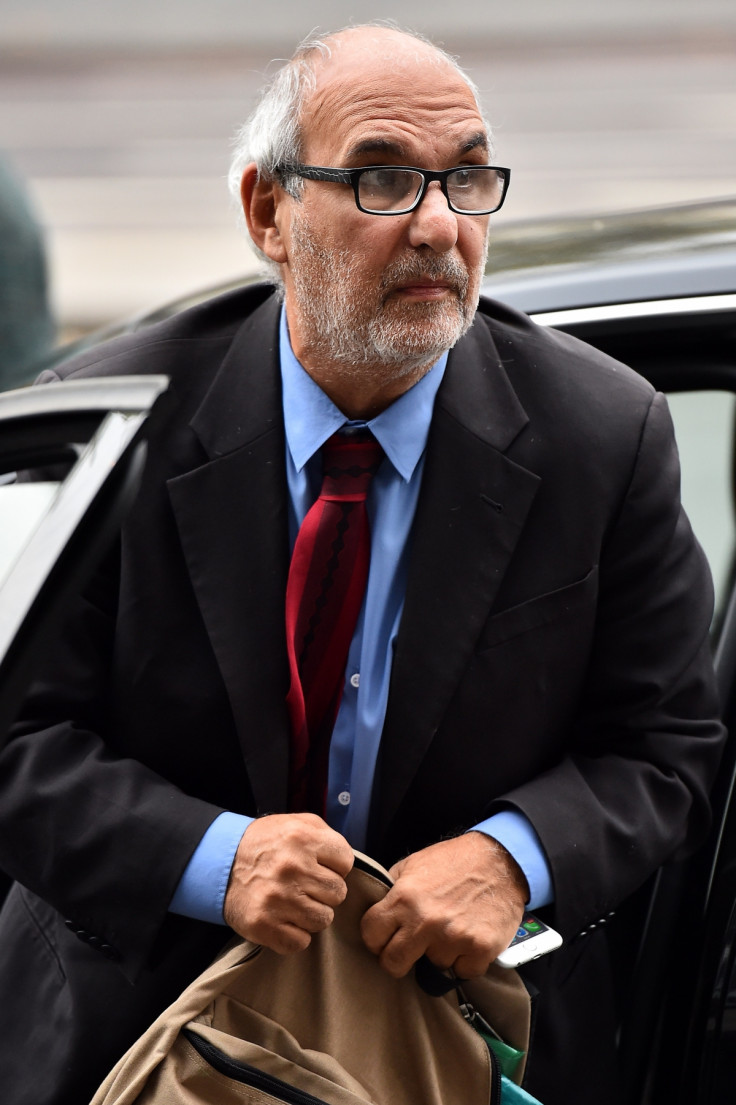 The BBC's Alan Yentob faced a grilling today by MPs seeking to establish how high profile charity the Kids Company could fold, despite receiving £25 million in government funding. The charity's former chairman of trustees, Yentob, said that the charity's closure had resulted in suicides and stabbings, claims denied by committee chairman Bernard Jenkin, who said that the incidents occurred "because kids no longer had money to pay their drug pushers."
The charity's flamboyant founder Camila Batmanghelidjh earlier admitted that the charity had given out hundreds of pounds at a time to vulnerable youths in cash. Yentob's involvement in the scandal-ridden charity, and allegations that he used his influence in the BBC to pressurise journalists investigating it has tarnished the career of one of the most influential men in British broadcasting, and lead to calls for his resignation.
BBC 'lifer'
Born into an Iraqi Jewish family, Yentob studied law at Leeds University before starting as the only non-Oxbridge BBC trainee to be recruited in 1968. He has spent his entire career at the BBC, becoming Head of Music and Arts in 1985, and in 2004 was made the organisation's Creative Director.
To his detractors, Yentob operates beyond the usual confines of a senior BBC executive, picking up an extra £150,000 in presenting fees on top of his £180,000 Creative Director salary for fronting the flagship arts series Imagine, a position he appointed himself to.
"A man in a full-time job like that, with a whopping salary, should be developing new talent, not presenting shows about people he admires. There is a real conflict of interest," a former BBC creative executive told the Guardian.
He even splashed £100,000 cash making a documentary about an exhibition promoting the Kids Company, further evidence to some of clashing interests.
Yentob is famously chummy with many of the leading names in the British creative industries and arts establishment, and in 2002 charged the BBC for a Glastonbury party held in his Somerset home. In 2010, he earnt further ridicule when he claimed, following publication of his expenses, that his job necessitated travel in business class. Some have dubbed Imagine Al's Pals, after a number of his celebrity chums were lavishly profiled on it.
In today's hearing he admitted accompanying Batmanghelidjh into the Radio 4 studios when she was interviewed after Kids Co folded, and standing next to the programme's producer during the broadcast. "If it was intimidating I regret it," he told the committee.
To his admirers though, Yentob has been instrumental in forming the BBC's reputation for agenda setting programming. In the 1970s, Yentob edited the Arena strand of arts programmes, directing the acclaimed documentary Cracked Actor on rock star David Bowie, with the series winning several Baftas under his stewardship. As director of BBC2 he commissioned long-running satirical panel show Have I Got News for You and Absolutely Fabulous.
Trust in the BBC has been rocked in recent years by the Jimmy Savile scandal, in which Director General George Entwistle was forced to resign after it emerged that the BBC had dropped an investigation into the paedophile entertainer, and subsequently falsely implicated former politician Lord McAlpine in child abuse.
Whatever the outcome of the Kids Company scandal, it serves as a reminder for BBC executives that if the organisation does not have the trust of audiences it has nothing.