Quentin Tarantino's Kill Bill was originally intended to be released as one movie in 2003 – but because of its four-hour-plus running time, it was split into two volumes. And, as it turns out, there could be enough left to explore within the story to make a third in the near future, according to the film-maker himself.
Talking in a recent interview with Variety, the Django Unchained and Hateful Eight director talked of the possibility of a Kill Bill: Volume 3, stating: "I'm not committing to it, but I wouldn't be surprised if The Bride made one more appearance before the whole thing is said and done. I am talking to Uma [Thurman] about it just a little bit. Some of the stuff that I'd written that never made it into the movie that maybe I could use."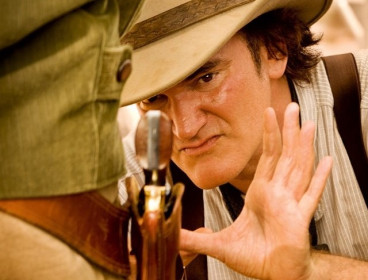 He then went on to say that he is looking forward to revisiting certain characters in the Kill Bill saga. However, his evident enthusiasm might not be enough to convince fans of the films that a third installment is definitely on the cards.
Especially when looking back over Tarantino's previous discussions of it. n 2013, he admitted that he didn't ever think about Kill Bill 3 as a potential project, reiterating his thoughts from 2012, when he told We Got This Covered: "I don't know if there's ever going to be a Kill Bill: Volume 3. We'll see, probably not, though."
Considering another sequel might not even be made, it's uncertain what kind of plot a third installment would follow. However, earlier this year, Tarantino mentioned Volume 1 character Nikki when speaking at Comic Con. 'We've got to wait for Vernita's daughter to get old enough to go and kill [The Bride, aka Thurman's Beatrix]," he said excitedly, which loosely hints that a sequel could focus on her. It would certainly make sense, seeing as in the first film, Beatrix slays Nikki's mother in front of her, and tells Nikki that she'd be waiting if one day she grew up and wanted revenge.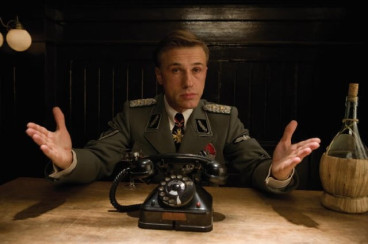 It seems the film-maker is in the habit of having lots of material left over from some of his most successful movies, which is surprising given they're usually more than two-and-a-half hours long. In December, he teased that a follow-up to 2009's Inglourious Basterds could be made in the near future.
While Volume 3 might just be a pipeline project for Tarantino, he is currently promoting his latest picture The Hateful Eight, which is out in the US and will be released in UK cinemas on 8 January 2016.
Set in post-Civil War Wyoming and starring Jennifer Jason Leigh, Samuel L Jackson and Kurt Russell, among others, it tells the story of a number of bounty hunters who, while trying to find shelter during a blizzard, get unexpectedly involved in a plot of betrayal and deception. But be warned: it's three hours and seven minutes long...
For more entertainment news follow A-List on Twitter @Alistinsider