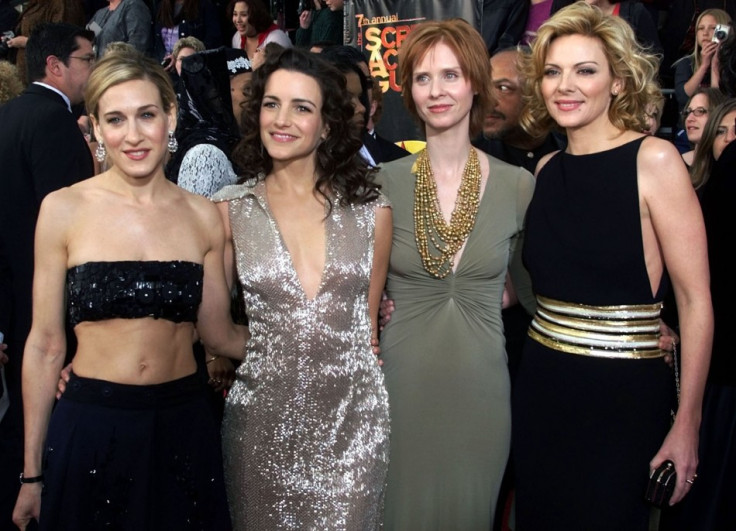 As the fallout from the cancelled Sex And The City 3 movie rages on, Sarah Jessica Parker has addressed rumours that the cast may forge ahead without Kim Cattrall.
Appearing on Watch What Happens Live on Wednesday (31 January) the actress – best known for playing newspaper columnist Carrie Bradshaw in the HBO series – said the show must go on after a period of mourning.
"I think once everybody has thoroughly experienced the grieving process, then Michael Patrick King can go back and sort of ponder what he might want to do and how he might want to proceed," Parker told host Andy Cohen. "That's the most clear answer I've given yet."
When Cohen joked that he could play the role of glamorous PR guru and man-eater Samantha, Parker hinted that they had had many offers for a replacement. "I think you are not the first person who said that. I think it's a really interesting idea," she said.
Sex And The City, which followed the relationship dramas of four New York women, ran from 1998 to 2004. Parker (as Bradshaw) led the cast of the show, which also starred Cattrall (as Samantha Jones), Kristin Davis (as Charlotte York) and Cynthia Nixon (as Miranda Hobbes).
Following its big screen success, a film was released in 2008 and grossed $415m (£260m), at the box office. Unfortunately, the 2010 sequel, which saw Carrie face some troubles with her new husband, failed to replicate the same success as the original bringing in $305m.
Behind-the-scenes drama
Parker and Cattrall have been embroiled in a very public feud since it was confirmed that the third Sex And The City movie had been shelved back in September 2017.
Expressing her disappointment, Parker told Entertainment Tonight: "It's over... we're not doing it. We had this beautiful, funny, heartbreaking, joyful, very relatable script and story. It's not just disappointing that we don't get to tell the story and have that experience, but more so for that audience that has been so vocal in wanting another movie."
Cattrall was accused of sinking the deal by allegedly refusing to reprise her role as the uber-glamorous and highly sexual Samantha unless Warner Bros produced other movies she had in development, claims she denied.
"It's quite extraordinary to get any kind of negative press about something that I've been saying for almost a year of 'no' that I'm demanding or a diva," Cattrall told Piers Morgan during ITV's series Life Stories.
"The answer was always no and a respectful, firm, no. I never asked for any money, I never asked for any projects, to be thought of as some kind of diva is absolutely ridiculous."