Faryal Makhdoom has revealed her face devoid of any makeup on Instagram.
The pregnant cosmetics entrepreneur, 26, is famed for her typically heavy makeup look of fake lashes, contouring and thick foundation, but decided to ditch the warpaint to promote an eye serum to her 841K followers.
Makhdoom has disabled the comments section on the clip, perhaps fearing the public's reaction to her bare face.
She captioned it: "Hey guys! As you can see I am makeup free here :) My dark circles have gotten much lighter ever since I've been using @revamplondon caffeine under eye serum for dark circles. I've been using it continuously for a month now and have seen a big difference ."
Three hours later, Makhdoom shared a selfie of herself wearing foundation, lashes, smoky eye-shadow and pale matte pink lipstick, writing alongside it: "Rumi — 'Raise your words, not your voice. It is rain that grows flowers, not thunder.'"
Fans were quick to praise Amir Khan's wife, with one person commenting: "You look really pretty here."
While someone else said: "Stunning makeup." A third added: "Ma sha Allah... you also look sooo pretty without makeup too!! In ur previous post x."
Makhdoom's latest posts come as she and her British boxer husband have headed to America for his ring comeback training regime. Khan, 31, is set to fight Canadian Phil Lo Greco at the Echo Arena in Liverpool on 21 April – which marks his first fight in two years.
The couple's trip to America comes days after the Bolton-born pugilist attempted to ditch his womaniser image by claiming that women who cannot resist him go to great lengths to make it look like he has been cheating.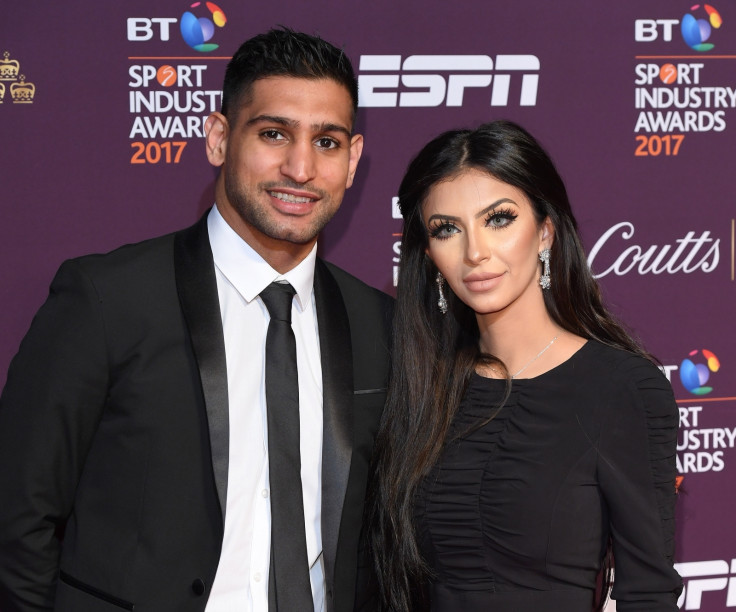 Responding to recent allegations of infidelity, he told the Sunday People that he was often hounded by women for pictures which were later used against him.
"I think it's unfair these girls message me first," he said. "They turn up wherever you are.
"Nowadays you can see where you are so I must have tweeted that I was in a hotel with a friend having some drinks in a bar.
"And the girl comes up there, they set you up and take a picture."