Malaysia has reportedly requested Interpol to alert its network to arrest the four North Korean suspects in the Kim Jong-nam assassination case who are believed to have fled the country and made their way back to Pyongyang.
Authorities in Malaysia also sent an official request to the North Korean embassy to allow them to interview Hyon Kwang Song, 44, the embassy's second secretary and Kim Uk Il, an employee of North's airline company Air Koryo, both of who were recently named as suspects in the case.
Malaysian police already have two female suspects in custody — Indonesian national Siti Aisyah and Vietnamese national Doan Thi Huong — who allegedly smeared a poisonous substance on the exiled North Korean's face at the Kuala Lumpur airport on 13 February.
Malaysian police chief Khalid Abu Bakar said on Thursday (23 February) that the two women were paid to kill North Korean dictator Kim Jong-un's half-brother. A day earlier, the police chief told reporters that the alleged female assassins were aware that the substance on their hands was toxic, contrary to the suspects' claims that they thought it was a prank for a TV show.
Police also have a North Korean man — identified as Ri Jong Chol — in custody, but are seeking a total of seven suspects, including the North Korean embassy and airline officials.
Khalid said they will not issue an arrest warrant for the embassy official because he has diplomatic immunity, but "the process of the law will take place" if the airline official does not come forward.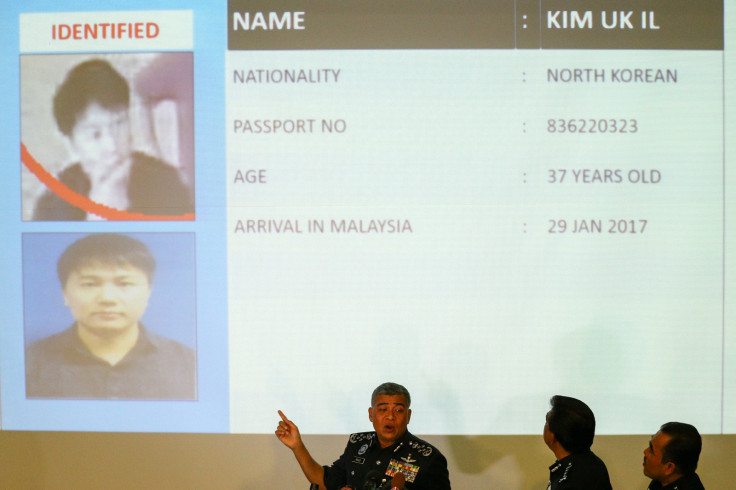 Khalid had earlier accused the North Korean embassy of not cooperating with their investigation. On Thursday, he again said: "If you have nothing to hide, you should not be afraid to cooperate, you should cooperate," Reuters wrote.
A senior diplomat told The Star Online that the reclusive regime was unlikely to cooperate with Malaysian authorities. The diplomat added that Malaysia has several options if Pyongyang does not help.
"One will be to declare Hyon as persona non-grata (PNG) and expel him from Malaysia. But this will not help with investigations," the official said, adding that in the worst case scenario, Malaysia could cut off diplomatic ties with North Korea and recall all its ambassadors and diplomats to the country within 24 hours.
"If they do not comply with this order, then the police can step in," the diplomat added.
The person also explained that only the ambassador or high commissioner who arrives at the embassy of a country is first vetted by the host country, but all other diplomatic officials are sent in without background checks. "So in the case of Hyon, he would have come in without any background vetting by Malaysia."
Meanwhile, North Korea has criticised Malaysia and its ongoing investigation into the death of their ruler's half-brother.