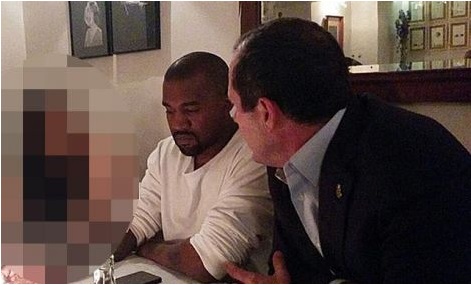 An ultra-Orthodox news website blurred out American reality star Kim Kardashian from an image it carried, while she and her husband Kayne West joined Jerusalem mayor Nir Barkat for dinner at a restaurant in the holy city.
The Keeping up with the Kardashians star was on a short trip to Jerusalem along with West, when the celebrity couple were invited by Barkat and his wife for dinner on Monday, 13 April.
Kikar Shabbat, the Haredi news website carried an image of the West and the mayor, but superimposed a restaurant bill where Kardashian was seated. In another place the website blurred out the reality TV star, keeping her husband's image intact.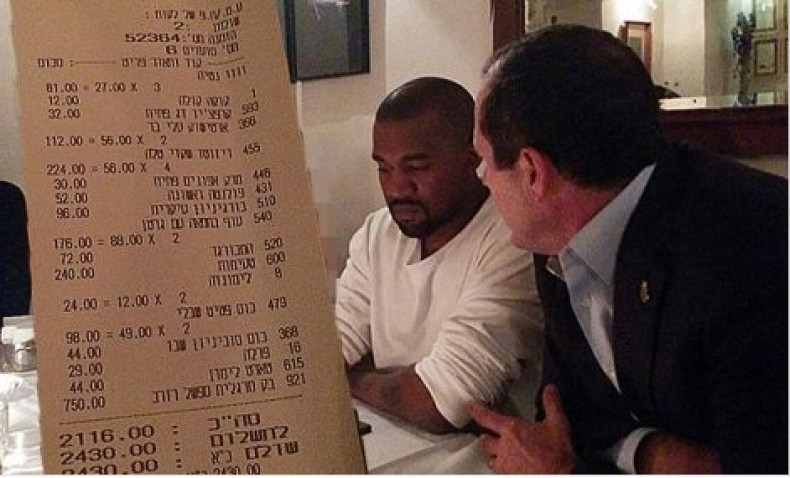 Below is the original photograph posted by the Jerusalem mayor on his official Twitter handle.
Apart from censoring Kardashian from the image, Kikar HaShabbat (the Hebrew language website) criticised the expensive bill adding that it is non-kosher (for wasting food). It also accused the mayor of violating the Sabbath and showing "insensitivity to the majority of city-dwellers", who maintain kosher, which means the food eaten meets Jewish dietary laws.
Moreover, the website refrained from using Kardashian's name, referring to her only as the "rapper's wife".
Ultra-orthodox media usually do not publish photographs of women as they consider them sexually suggestive, according to the Sydney Morning Herald.
The celebrity couple visited Jerusalem along with their toddler daughter North West, who was baptised on 13 April at a 12th century Armenian church in the old walled city.
The star couple travelled to Israel after a five-day visit to Armenia, homeland of Kardashian's ancestors, where on Friday she and her sister Khloe Kardashian placed flowers in Yerevan at a memorial of the mass killings of Armenians by forces of the Ottoman empire in 1915.