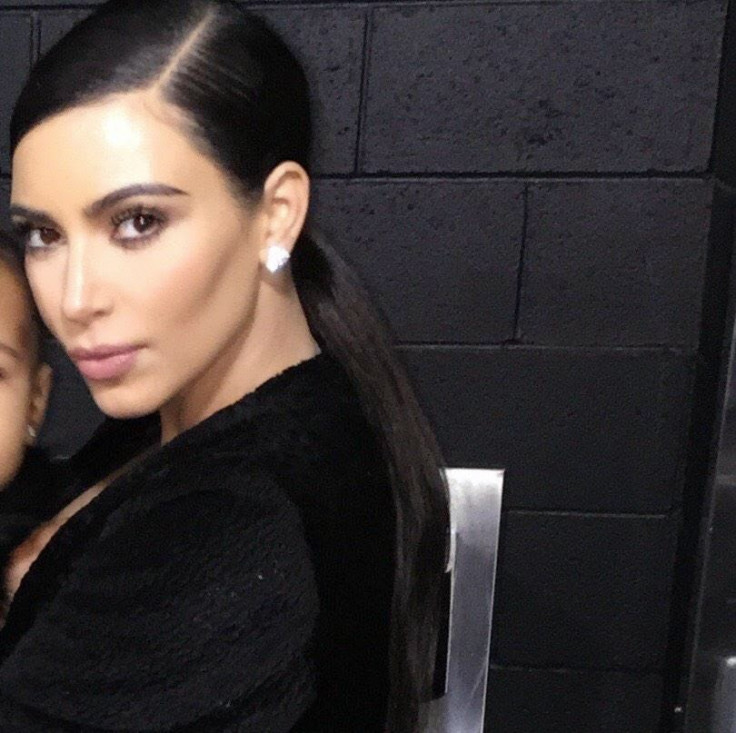 What would you be willing to sacrifice for the perfect selfie?
Well if your name is Kim Kardashian, it may be your daughter's not-so-photogenic face.
The 34-year-old reality star's parenting skills are once again being called into question after she cropped one-year-old North West out of a photo she shared on Instagram.
In the offending snap, Kardashian sports a sleek centre parted ponytail with immaculate make up. But rather than a slew of compliments the mother-of-one was bombarded with criticism for being superficial and selfish.
The tweets ranged from the predictable 'terrible mother' claims to shock she would crop her daughter out and sympathy for "poor North".
In the wake of the backlash, the Keeping up with the Kardashians star jumped on social media telling haters to "let her live" and offered an explanation for the apparent snub.
So there you have it. The selfie Queen was "feeling her look".
North must have been looking better over the weekend when Kardashian posted several pictures of her daughter with her cousins Penelope and Mason and friends' son during a day out to see Disney On Ice.
Earlier this year fans accused Kardashian of dressing her daughter inappropriately and the star was forced to deny reports that she forget her baby in a Paris hotel.