Taylor Swift is at the receiving end of some major criticism following her breakup with music producer Calvin Harris. After the record producer's scathing attack on the singer for making him "look bad", now Kim Kardashian has also lashed out at the 1989 album hitmaker.
In the promo for the upcoming episode of Keeping Up With The Kardashians, the 35-year-old reality TV star accused Swift of lying about the Famous song that dragged her husband and rapper, Kanye West into a controversy.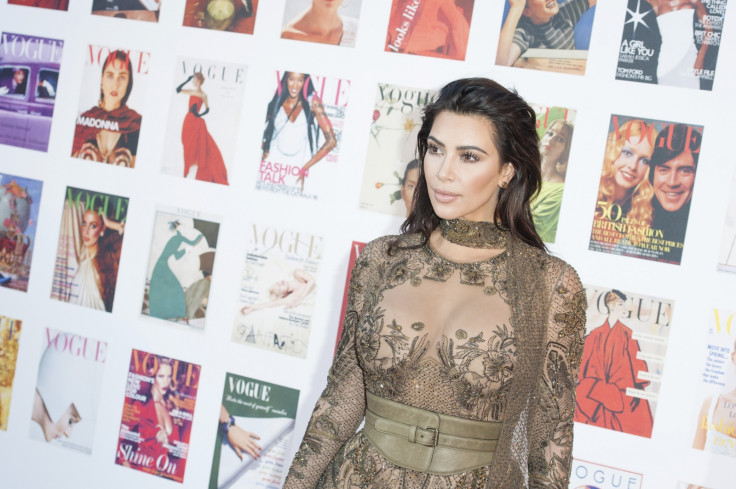 "I never talk s**t about anyone publicly, especially in interviews. But I was just like, I had so had it. I just felt like I wanted to defend him in it because it's like, she legitimately quote says, 'As soon as I get on that Grammy red carpet I'm gonna tell all the press. Like I was in on it," the Selfish author tells her sister Kourtney Kardashian in the clip.
The song Famous by the 39-year-old West has a controversial lyric, "I feel like me and Taylor still might have sex / Why? I made that bitch famous," that he claimed he added after consulting the Blank Space singer, which she categorically denied.
Kim thinks the 26-year-old Grammy-winning singer has played the victim and tarnished her husband's image. "And you know, just another way to play the victim. It definitely got her a lot of attention the first time," she says in the promo.
"I feel like I've had it with people blatantly treating my husband a certain way, making him look a certain way," she adds, defending him. "Kanye is always so honest and speaks his mind. And you know, when we were first dating, people would always talk s**t and he always had my back. At this point, I really don't give a f**k, so I'll do whatever to protect my husband."
The American socialite also mentioned the infamous Grammy episode by saying that Kanye never meant to hurt Swift and just wanted to stand up for Beyonce as her hit number Single Ladies couldn't made it to the winner's list. "Yeah, Kanye, you know, definitely hurt her years ago when he did that, but like it wasn't meant to be personal. It could have been anyone. We all know Single Ladies was the biggest song of the year. So when she didn't win he just wanted to stand up for her," Kim explains.
The newest episode of Keeping Up With The Kardashians is set to air on Sunday, 17 July at 9pm on E! Network.
Previously, Swift's ex-boyfriend Harris went on a public Twitter rant following the Shake It Off hitmaker's claims that she wrote her ex-boyfriend and Rihanna's hit This Is What You Came For. "I wrote the music, produced the song, arranged it and cut the vocals though. And initially she wanted it kept secret, hence the pseudonym," the Scottish DJ wrote.