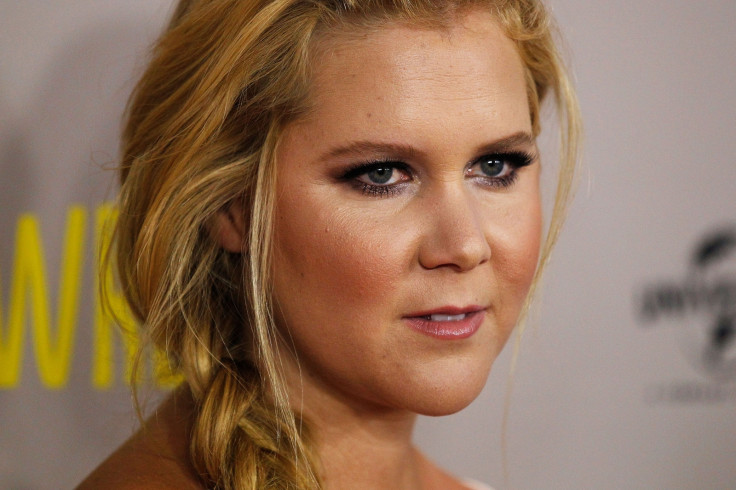 Comedian actress Amy Schumer has revealed in a magazine interview that her first sexual encounter was rape.
She revisited the painful experience while reading about it in her journal as she worked on her memoir. Schumer kept a journal from the ages of 12 to 23.
When it happened at the age of 17, "I wrote about it almost like a throwaway," she revealed in the interview appearing in the August issue of Marie Claire. "It was like, 'And then I looked down and realized he was inside me.' He was saying, 'I'm so sorry' and 'I can't believe I did this.' "
Schumer described the experience as "not a good one." She said that the man is no longer in her life and that she has no desire to punish him. "This was 17 years ago," she explained.
It wouldn't be her only experience with a brutal sexual encounter. Schumer also talked of a former boyfriend's actions when she attempted to reject his sexual advances. "I was saying, 'No, stop,' and it was just completely ignored," she said.
She talked about her sympathy for rape victims who are blamed for the attacks on them. The public not only "shames" rape victim but becomes furious at them if they are not the "perfect victim," said Schumer.
Schumer said the journal reminded her of many difficulties when she was younger. Rereading the material was "really painful," she said, adding: "I felt bad for myself — the ugliness, the embarrassing s*** is all there."
She said she finally embraced her sexuality while in college, but not always with the best results.
"Sophomore year, I went from having had sex with two guys to, all of the sudden, you're up to 10. It was a dark time," she acknowledged. "I didn't like these guys. I wanted them to like me though."
Now she says she's in love with her "first" real boyfriend, Chicago-based furniture designer Ben Hanisch.
"Being in love is the scariest thing in the world," she said. "You just want to... cry and scream. I can't handle it. Every time we say goodbye, I think, 'This will have been a nice last week together.' Or I tell myself nothing is real and he's going to leave me and tell me he never loved me.
"I feel so bad for him. How exhausting it must be dating me."