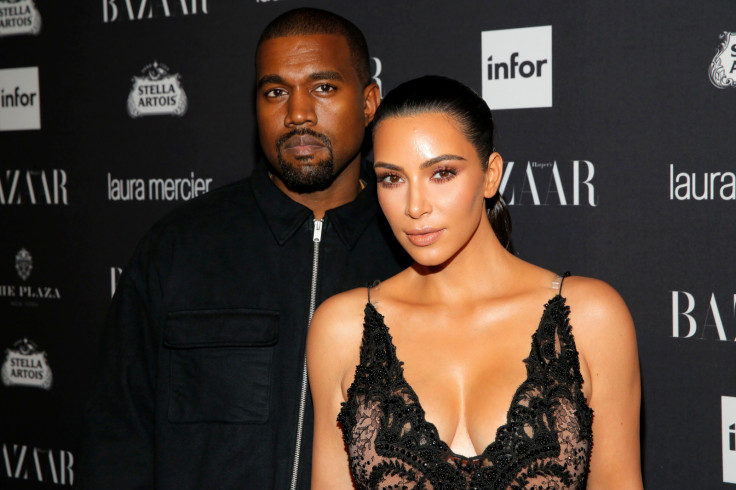 Kim Kardashian has denied preventing her husband Kanye West from joining her family for their Christmas celebrations amidst renewed speculation about the state of the celebrity couple's marriage.
Reports claimed that Kim ordered Kanye to stay away from her mother Kris Jenner's annual Christmas Eve party. It was further claimed that she was spotted in a Snapchat photo without her wedding ring as she celebrated with her sisters.
However, a spokesperson for the reality TV star denied both claims, telling Mail Online: "The story is false. Kanye was at the party."
Earlier The Sun reported that the rapper was banned from the party and went to see a movie alone instead of sharing in the family celebration .
It also claimed that a festive family outing to the ballet was marred by tension between the pair. A source said: "On Friday they took North to see The Nutcracker but they barely spoke or interacted inside. The tensions were visible. Neither of them are in a happy place right now."
Kim has been staying out of the spotlight since the Paris robbery in which she was held at gunpoint, so her appearance at the Los Angeles Ballet Company's performance was a surprise.
But the couple have been plagued by rumours of their impending divorce after a tumultuous year. In November, Kanye suffered a mental breakdown and was admitted to a psychiatric ward.
The 39-year-old rapper also recently cancelled the European leg of his Saint Pablo Tour, pulling out of the European dates of the concerts which were set to take place in Paris, the UK and Germany.
Following rumours that recent events have taken a toll on the couple's marriage, the father-of-two is reportedly now taking time off to focus on his family.