Kanye West is expected to remain in hospital over the Thanksgiving holiday amid reports that his condition is worse than first feared.
The 39-year-old cancelled his Saint Pablo tour and was admitted to UCLA Medical Centre in Los Angeles after reports of "erratic" behaviour and a possible breakdown on Monday (21 November) .
He was initially thought to be receiving treatment for exhaustion following a "disturbance call" at his home.
However, according to TMZ the Yeezus star has suffered a temporary psychosis brought on by sleep deprivation and extreme dehydration.
It was reported that he is in such a 'bad mental state' that his insurance policy for his 21 cancelled U.S. concerts is likely to cover him for lost profits due to illness, according to the Mail Online.
Amid conflicting reports of his condition, People suggested that following his stay in hospital, the rapper is "starting to feel more like himself, and that he understands the importance of 'resting and getting help."
While it was hoped he might return home for thanksgiving, the source added: "They are taking it day by day. He understands that getting help at the hospital was necessary."
Wife Kim Kardashian has remained by his side in hospital since he was admitted and cancelled a scheduled appearance in New York to support him.
The reality TV star was said to be 'terrified' when she heard the news of her husband's breakdown. "She was so scared when she heard the news and rushed to his side,"' the source said. "There was no question about her staying in NYC. She had to be with him last night."
"[Kim] is currently with Kanye right now at his side. Kim feels more connected to Kanye than ever. Their marriage is doing great," a source said.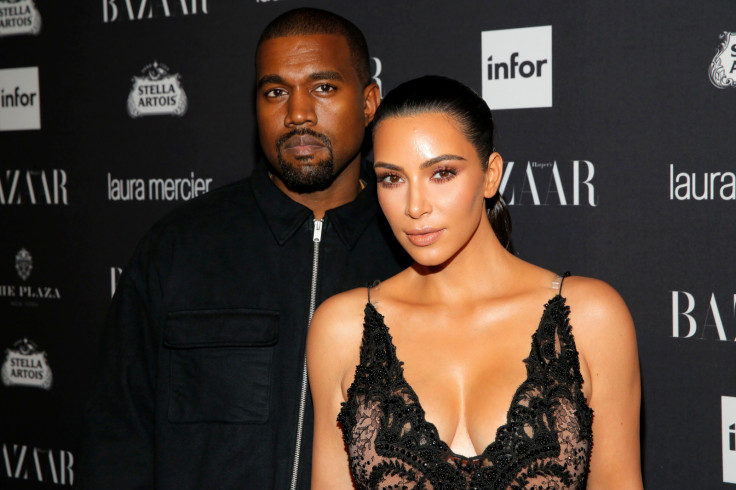 The rap star had displayed increasingly erratic behaviour, after publicly ranting against Jay-Z and Beyonce during one of his concerts in which he accused the couple of rigging the MTV VMA awards and hiring contract killers against him.
It's thought another contributing factor to his health is the recent anniversary of his mother's death. Donda West died on November 10, 2007 at the age of 58, after complications from cosmetic surgery.
A source for People said that 'the anniversary of his mom's death has added to his emotional stress. "'This time of year always brings him a lot of pain," a source said. "He keeps that pain internalised, but sometimes will talk about how hard this time of year is for him."
It is the latest ordeal to beset the family after Kim was tied up, gagged and held at gunpoint and robbed of her jewellery during a heist on the Paris apartment she was staying at.
Lady Gaga was one of the first celebrities to express support for the singer during his personal trial. Slamming critics who ridiculed West's "possible mental illness" she tweeted: "It's not funny to joke about anyone's possible or not possible mental illness, this is a sensitive time for many.
"Let's be kind & loving. While I don't agree with everything he does I hope the public shows compassion and [love] for @kanyewest and each other. One love. One Race."
The Perfect Illusion singer added: "@kanyewest i support & love u brother, I see in you bravery & courage to stop this tour & take care of YOU. You are a GREAT artist."