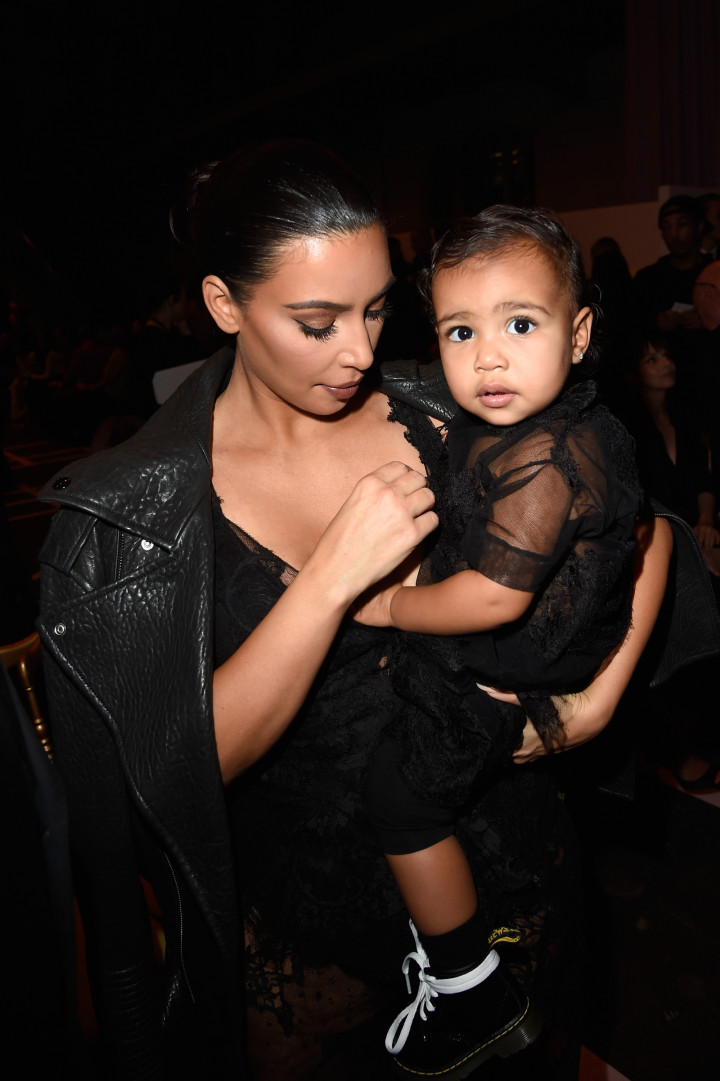 Kim Kardashian has been branded a "bad mother" after dressing her one-year-old daughter in a see-through Givenchy outfit during Paris Fashion Week.
The 33-year-old reality star raised eyebrows when she decided to make a bold style statement by stepping out in matching sheer outfits with baby North.
Kardashian sat front row at the Givenchy show, along with her husband Kanye West, their daughter and her mother Kris Jenner.
She wore a sheer black embellished lace playsuit with a body suit underneath and her hair styled in a sleek bun. A black leather jacket completed the edgy look.
But while fashion publications across the globe hailed little North as a style icon in the making, many fans claimed the Keeping Up With the Kardashians star had taken it too far and the outfit was not age appropriate.
"Kim and Kanye are terrible parents! I am so shocked that they dress their child the way they do. It's so clear they're trying to make her into a baby fashion icon. She's only 1 for gods sake dress her in comfortable, age appropriate clothes and let her do age appropriate things," one critic said.
But it seems that Kardashian was unfazed by the backlash.
She used her Instagram account to share a snap of her daughter gazing at her alongside the caption: "Reserved for Mademoiselle North West #Givenchy"