Kim Kardashian Attacked by Red Carpet Pest Vitalii Sediuk at Paris Fashion Week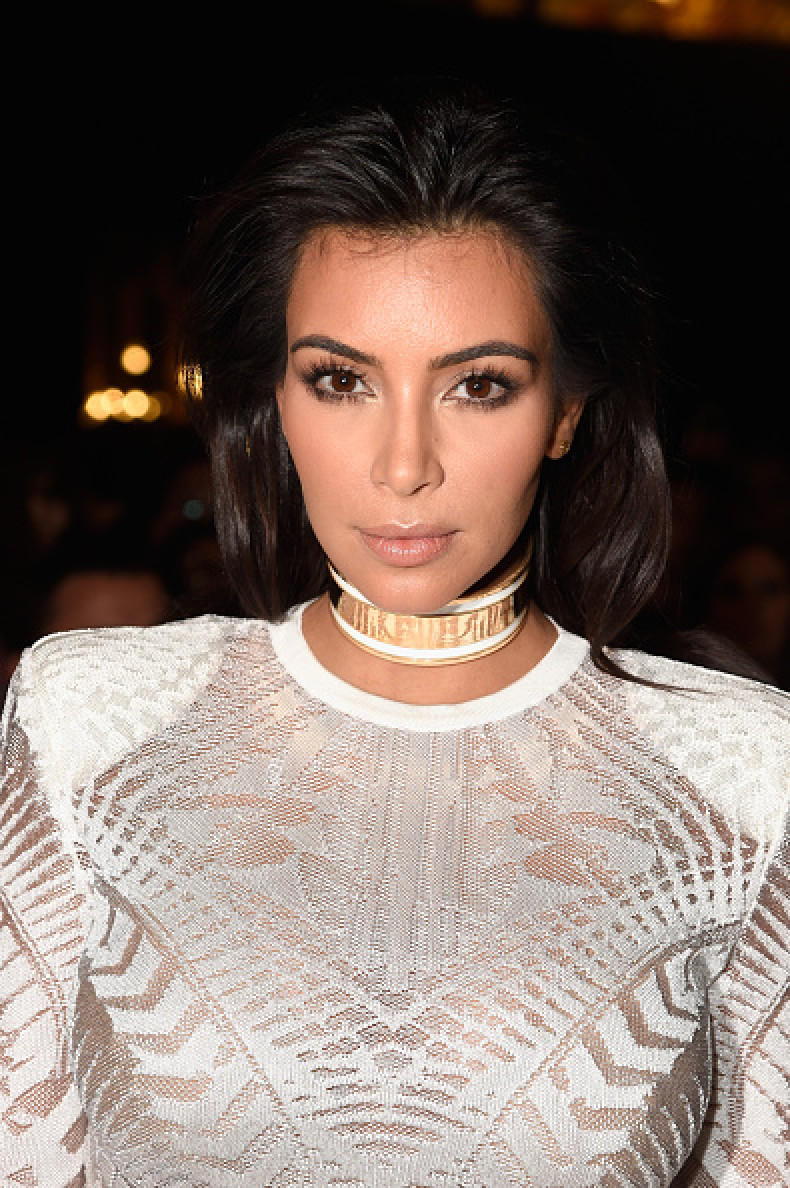 Kim Kardashian was almost knocked to the ground when she was pounced upon by red carpet pest Vitalii Sediuk.
The reality TV star was attending the Balmain show at Paris Fashion Week, featuring her sister Kendall Jenner.
As she was getting out of a car, Sediuk reportedly lunged at the 33-year-old, seemingly pulling her hair.
Her security team quickly leaped to her defence and escorted the shaken star into the building.
Commenting on the incident, a source close to the controversial Ukrainian journalist said: "The information about Vitalii pulling Kim's hair is untrue. Vitalii hugged Kim and that caused a big crowding with the security that pulled him down to the ground. Because of the mess, Kim may have lost her balance. But Vitalii didn't mean any harm."
It's the latest in a series of stunts by Sediuk, who has a reputation for accosting A list celebrities in a short-lived bid for fame.
He most recently evaded security to crawl underneath America Ferrera's dress at the Cannes Film Festival in May in front of the world's press.
In 2012, Sediuk incurred the ire of Hollywood nice guy Will Smith at the Men in Black 3 premiere, when he attempted to plant a kiss on the star's lips. An unamused Smith resorted to slapping the self-professed journalist in a bid to deter his advances.
At the 2013 Grammys, he was arrested after crashing the stage just as British singer Adele was about to receive her award. Sediuk ran to the podium to accept the accolade from Jennifer Lopez and Pitbull before the Skyfall singer could get up the stairs. He later spent the night in a police cell.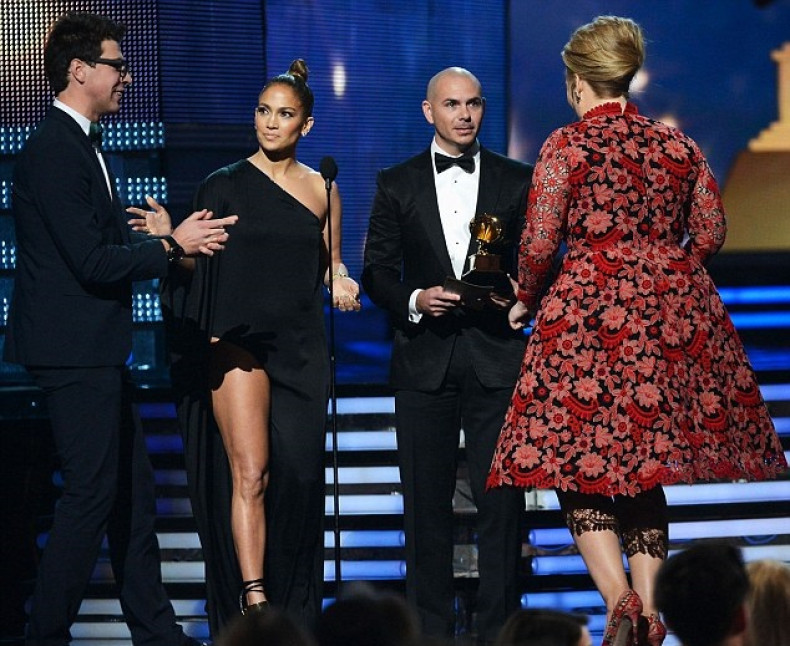 He's also know for 'crotch-hugging' and has pounced on leading men Bradley Cooper and Leonardo DiCaprio.
Brad Pitt was also a victim of the red carpet pest and was forced to defend himself after the television personality tried to 'bury his face in my crotch' at the Maleficent premiere in Hollywood in late May.
Pitt told People: "I was at the end of the line signing autographs, when out the corner of my eye I saw someone stage-diving over the barrier at me. I took a step back; this guy had latched onto my lapels. I looked down and the nutter was trying to bury his face in my crotch, so I cracked him twice in the back of the head – not too hard – but enough to get his attention, because he did let go."
Sediuk was sentenced to 30 days in jail after the attack on Pitt. He was charged with assault, battery, unlawful activity at an exhibition and delay of an exhibition, received the jail sentence plus 20 days community labour, 36 months probation and a $220 fine.
He was also ordered to stay 500 yards away from all red carpet events, movie events, and celebrity events in general and undergo court-ordered counselling.