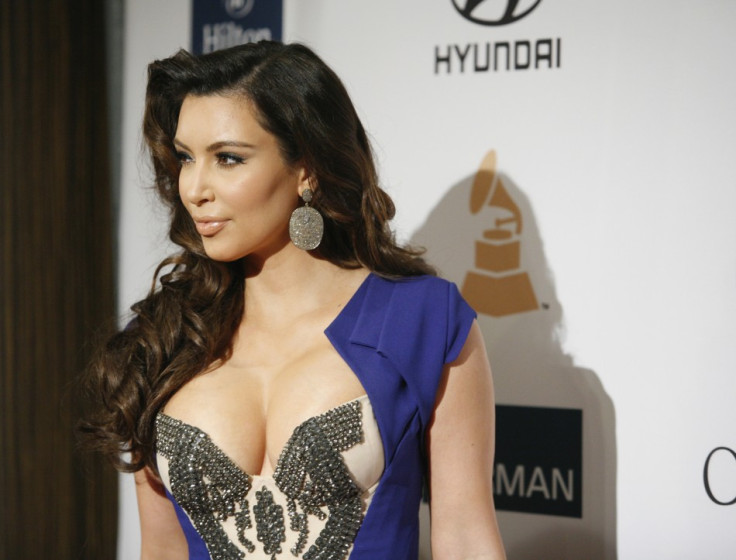 The Kardashians are back again! This time they have come up with a family music video, which is not that family-friendly though.
The clip shows the family dancing and lip synch lyrics to Hypnotize sung by the Notorious B I G, aka, Chris Wallace, who was gunned down in 1997 in a murder that's still a mystery. It was shot during the family's vacation in the Dominican Republic. The Kardashian girls are seen in leopard print bikinis on a yacht and Scott Disick rapping in a purple mantilla. The 31-year-old reality show star flaunts her curves in tiny bikinis, while her other sisters Kendall and Kylie bring along some of their close friends to join the family vacation. Even while splashing in the pool, Kim dons a heavily made-up face.
What might seem unacceptable would be the part where Bruce Jenner and Kris join the fun, in some explicit dance moves. In the end, the family is seen throwing colourful monopoly money.
Adding to the exposed content, in a blooper video, Kris Jenner uses fowl language when the music is turned off.
The major part was taken in the Dominican Republic, with a few scenes of Khloe and her husband Lamar Odom in Los Angeles and Kendall and Kylie at a photoshoot.
Kim posted the video on a Twitter along with a message. "U[sic] better believe the whole family shot a new music video while in the Dominican!!! Its our new family tradition! Can't wait to share it soon," she tweeted.
Kim credits her teenager sisters, Kendall and Kylie for direction and editing.
This is not the first music video from the Kardashian sisters - a video featuring Kim, Khloe and Kourtney, mother Kris Jenner and sister Kylie Jenner miming and dancing to Lady Marmalade was released in April.