They had all the critics against them, but it seems like Kim Kardashian and Kanye West have beaten the odds and reached their first year wedding anniversary.
After Kardashian's infamous history when it comes to short-term marriages, most people were unsure as to whether the power couple would even make the milestone.
But on Sunday 24 May, it will be 365 days since the pair said "I do", and they are very much still together. Somehow we don't think that the flashy duo, known not to do things by halves, will only be exchanging traditional gifts made of paper however.
IBTimes UK takes a look back at the relationship between two of the world's biggest celebrities in numbers...
216
Days in which Kardashian and West were engaged before they tied the knot.
$500,000 (£322,351)
The cost of Kardashian's wedding dress, designed by Riccardo Tisci.
$2.8m
The estimated cost of their wedding ceremony and reception in Italy. (This number doesn't include the time spent in the second venue in France...)
Three
Previous engagements between the two. Kardashian had been married twice before her wedding to West. In 2000, she got hitched to music producer Damon Thomas, who filed for divorce in 2003.
She then went on to marry NBA player Kris Humphries in 2011 having dated him for 10 months. The marriage lasted 72 days before they announced they were getting a divorce.
West got engaged to designer Alexis Phifer in 2006, after the pair dated for four years. Their engagement lasted for 18 months before their relationship ended.
200
The reported number of guests at Kardashian and West's wedding in 2014.
Six
The number of cameos that West has had on the reality star's TV show, Keeping Up With The Kardashians since 2012 – the year the couple became an item.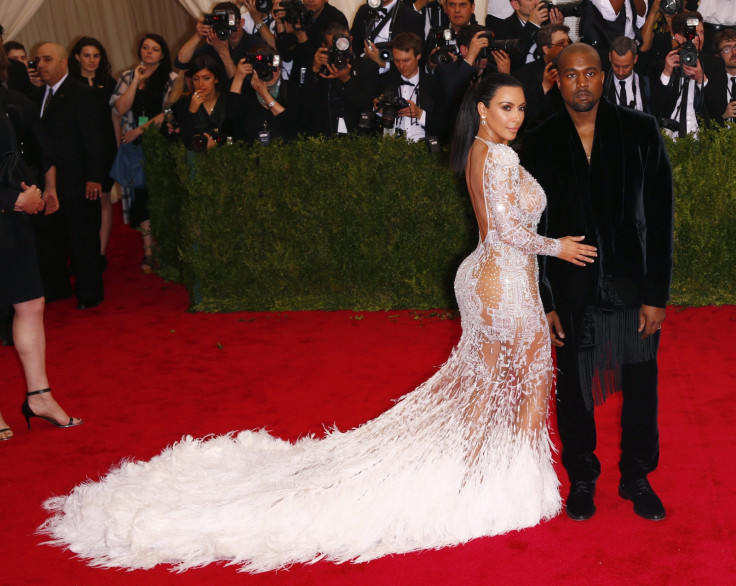 $215m
The couple's net worth as a collective. West is reportedly worth $130m, while Kardashian is said to be sitting on $85m.
Eight
Years the couple had known each other before they officially started dating. They are said to have met in 2004, shortly after Kardashian ended her marriage with Thomas and the pair kept in contact. They were photographed together for the first time in 2007.
500
The number of times that Kardashian said she and West had sex every day, in a promo for E!'s Keeping Up With The Kardashians.
Three
Songs that West has released which talk about his wife through the lyrics. They are called Awesome, Cold and I Won.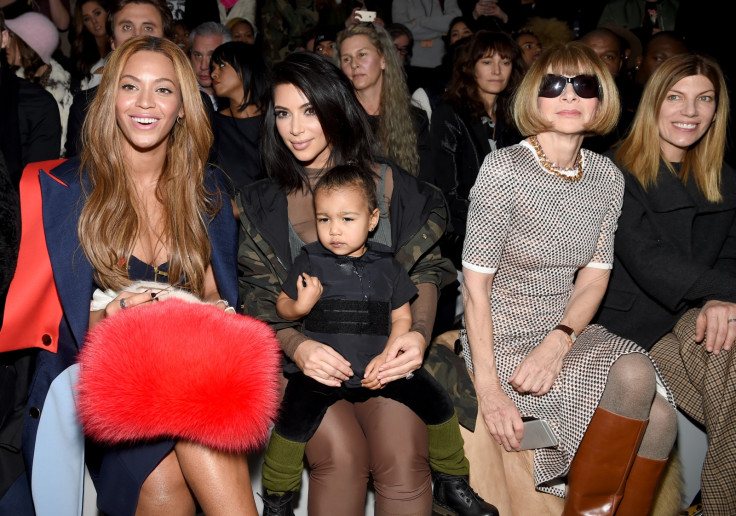 One
The couple have one child together. North West was born on 15 June 2013, five weeks prior to the date Kardashian was set to give birth.
15
So the previous figure when it came to this subject may have just been Kardashian having a joke with her sisters on the set of their reality show. However, a serious Kardashian later stated in an interview with E! News that the duo try to have sex at least 15 times a day as they try to conceive a second child.
$2m +
While her last engagement ring from Humphries included a 20-carat diamond costing him $2m, West's offering was [only] 15-carat. Although jewellery experts have said that due to the "flawless" nature of Kardashian's ring from her current husband, it is likely to have cost more.
363
Days they have been married at the time of writing. On Sunday, that number will be 365 – congratulations to Kim and Kanye on their first wedding anniversary!