They said it would not last but showbiz power couple Kim Kardashian and Kanye West are celebrating their first wedding anniversary.
The first year of marriage is said to be the hardest, but for Kimye, as they are affectionately dubbed, it has appeared to be nothing short of a whirlwind of romance since they tied the knot on 24 May 2014.
Of course, appearances can be smoke and mirrors so how have the insanely loved-up couple really coped with their first year as husband and wife?
Body language expert Judi James told IBTimes UK that the last 12 months for the Keeping Up With The Kardashians star and All Day rapper have been sprinkled with "bad omens" that could have easily set their marriage off to a rocky start.
For one, the 37-year-old hip hop star has made no secret of the fact he was completely infatuated with the reality TV star before they had even met.
Speaking to Kardashian's mother Kris Jenner in August 2013 during an appearance on her ill-fated talk show, West admitted: "I was in love with her before I ever got to talk to her."
According to psychologist James, this is an "idealised infatuation" that rarely results in a happy ending in real life.
There is also the issue of Kardashian's poor track record of matrimony.
The TV star eloped with her first serious boyfriend, music producer Damon Thomas, in 2000 when she was 19-years-old before famously marrying NBA star Kris Humphries in 2011, although their union lasted just 72 days.
Fans have also been subjected to boasts of their reportedly rampant sex life, including Kardashian's revelation in a recent episode of KUWTK that she and her husband were intimate "15 times a day".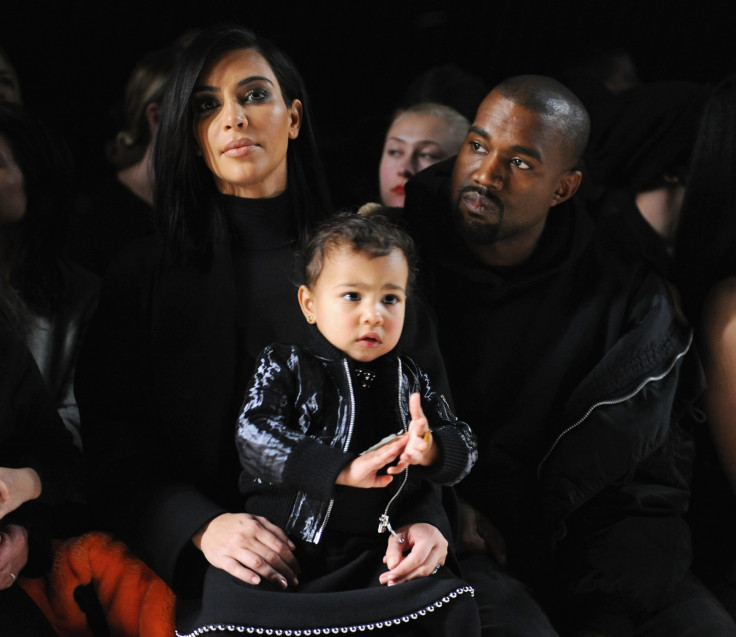 Not only is that figure most likely exaggerated but James says the bragging is simply vulgar, especially for a married couple.
The body language expert notes: "All the smug married [couples] will be sitting it out, waiting to see how the couple cope when that whittles down from 15 times a day to 15 times a decade. Which it will."
It has been well-documented that West thinks it "uncool" to smile, the couple – or rather Kardashian – wastes no opportunity to unleash a heap of cringe-inducing selfies with her husband on Instagram.
James states: "Their joint selfies seem to define them as in some state of family-based, designer-clad bliss."
But what is the reality? "Kanye stopped smiling for photos around 2012 but this doesn't seem to have been indicative of any negative feelings or emotions," the author explains.
"This was clearly a happy and still besotted guy who adopted a signature deadpan pose for the red carpet."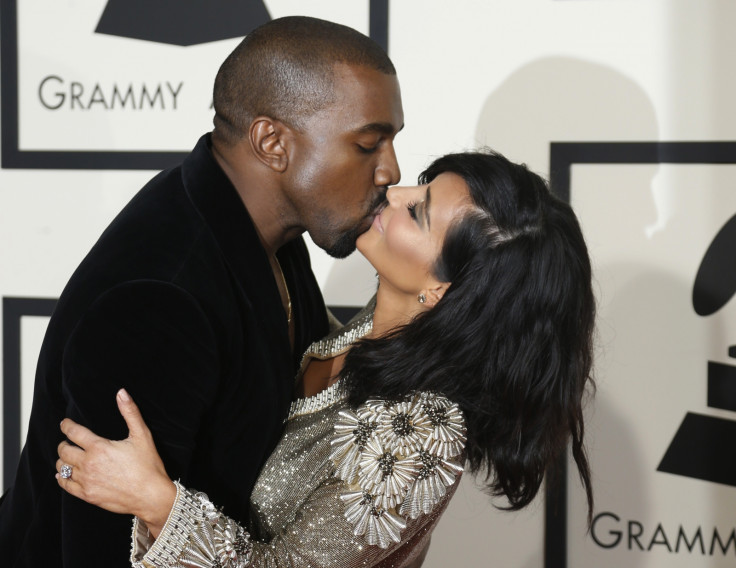 Devoted fans have noticed Kardashian's dramatic change in wardrobe over the last year or two.
Any clothes of a warm tone have been replaced by plain black statement pieces, usually designed by their friend Olivier Rousteing for high-end fashion house Balmain.
Much to the dismay of critics, this colourless wardrobe also applies to their daughter North and James credits – or blames – this on the rapper's influence.
The expert notes: "He seems to have re-designed her wardrobe... and although the heels and Victorian corsets might fly in the face of modern feminism, her facial expressions suggest she's happy with a fashion look that would normally signal 'surrendered wife.'"
Kimye's rise as one of the most powerful couples in showbiz may seem familiar. James has drawn a comparison to David and Victoria Beckham, who have built a strong brand sold on their family unit and hard work ethic.
Referencing Kimye's shared love of fashion, James says: "Like the Beckhams this marriage does seem to be based on mutual passions."
Brushing their fashion obsession and red carpet PDAs aside, James believes that perhaps the most genuine aspect of the couple is their love for 23-month-old North.
As much as he has refused to smile for paparazzi recently, the New Slaves rapper can never help hiding his joy whenever he is around the toddler.
The usually hard-faced rapper even featured North in the music video for his single Only One, a ballad dedicated to his child.
James explains: "In between all the strong, hard-man looks are photos taken of him melting with joy as he holds or watches his baby North and still throwing 'smitten' glances at his ridiculously voluptuous wife."
Ultimately, have Kimye managed to create a successful foundation over the last year? According to the top UK body language expert, they certainly have against all the odds.
"Like the Beckhams this couple also seem to have achieved a form of floating power balance, which is essential for celebrity couples where both have careers to protect and market," James commented.
Congratulations on your one year wedding anniversary, Kimye. Here's to many more selfies, FROW appearances and possibly a sibling for North!