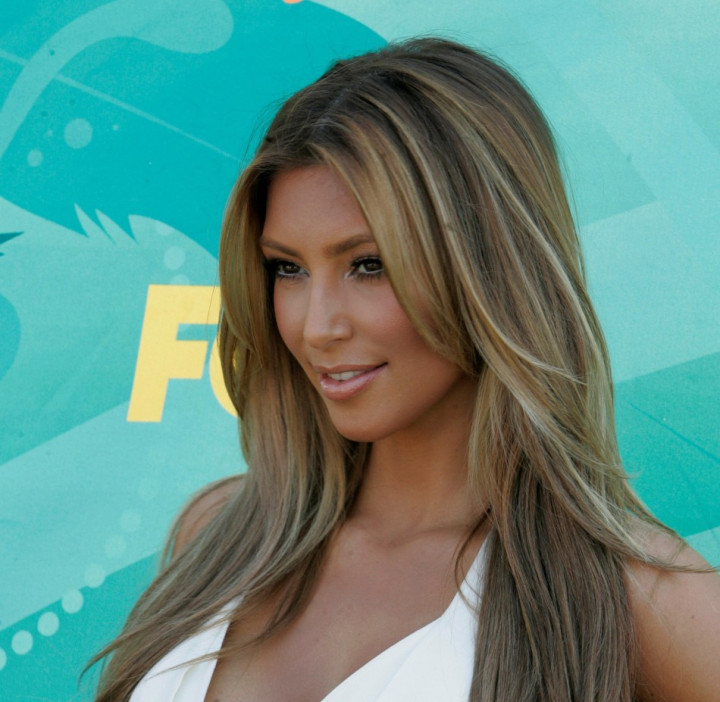 American reality television star Kim Kardashian has unveiled a new look - the 32-year-old entertainment personality has coloured her hair blonde.
Kardashian debuted her latest look over the weekend, at a friend's barbecue party in Beverly Hills. The Keeping Up with the Kardashians star also brought her daughter, North West, to the party.
Kardashian was joined by other members of her family including her sister Kourtney and her children, Mason and Penelope.
The new look has been praised by most of Kim Kardashian's fans. However, this is not the first time Kardashian has flirted with a lighter hair colour. The former brunette glamour-mom showed off a lighter hair colour in 2012, when she posted photographs on her Instagram account. And Kardashian also opeted for a fairer look in 2009.
Five months ago Kim Kardashian posted those old photographs on Instagram, writing: "missing my blonde."
Kardashian, who has maintained a relatively low profile since she gave birth in June, was spotted last month at beau Kanye West's grandfather's funeral in Oklahoma City. North West was also at the occasion.
"They brought North to meet some of the family members," an insider told Life & Style magazine. "Kanye's mother, Donda, is also buried in Oklahoma."
Meanwhile, rumours of a lavish wedding have been doing the rounds for some time and, if true, the socialite's third marriage could be just around the corner.
"They've been discussing marriage for a while. A wedding is in the works. Kanye has never been married before and wants a big wedding. So Kim is getting used to the idea again. They'll most likely have a destination wedding," a source stated.