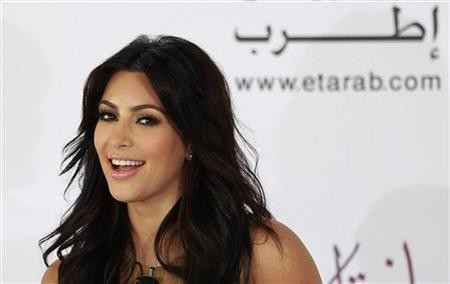 She has already been criticised for her questionable maternity fashion sense and growing curves but it looks like Kim Kardashian's pregnancy woes have just got a lot worse.
The 32-year-old reality star, who is expecting her first child with rapper Kanye West, is said to battling the appearance of excess body hair.
Kardashian has previously undergone laser body hair removal but her pregnancy has now triggered a serious regrowth of body hair, according to TMZ.
Sources close to the Armenian beauty have revealed that she is struggling to cope with the hair and was recently forced to wax for the first time in years.
An insider also told the celebrity website that Kardashian has already booked appointments to get the unwanted hair lasered after she gives birth in July.
Increased hair growth is not unusual during pregnancy.
Hollywood actress Drew Barrymore, who gave birth to a baby girl Olive in 2012, admitted that she sprouted a wonderful red goatee while she was expecting.
But maybe Kardashian, who famously zapped practically every follicle from her neck down, should try the natural look.
Earlier this month, a mother-of one, who spent 23 years trying to control facial hair following the birth of her son, revealed that she felt sexier after deciding to let it grow.
Mariam, also known as the Bearded Lady, spent hours a week plucking, waxing and shaving the thick hair before finally throwing in the towel in 2008.
"Some people have said that people like me should be shot," she said during an appearance on This Morning
"On the other hand I have a lot of people who say it's courageous and has inspired other women to be more free, so I have both sides," she added.