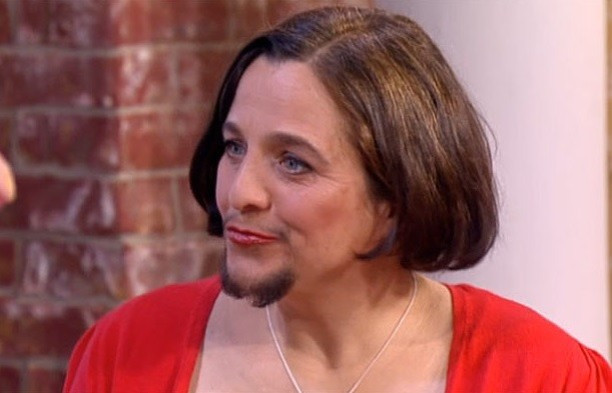 A mother-of one, who spent 23 years trying to control the facial hair she began sprouting following the birth of her son, has revealed that she feels sexier after deciding to let it grow.
Mariam, also known as the Bearded Lady, spent hours a week plucking, waxing and shaving the thick hair that started grow on her face in 1985 before finally throwing in the towel in 2008.
During an appearance on This Morning, the 49-year-old from Germany claimed that while her now prominent goatee has made her the subject of cruel taunts, it has also made her more confident.
"Some people have said that people like me should be shot," she told hosts Holly Willoughby and Phillip Schofield.
"On the other hand I have a lot of people who say it's courageous and has inspired other women to be more free, so I have both sides."
Mariam made the decision to let her hair grow after her son left home, in hopes of encouraging others to feel comfortable in their own skin.
"It was in 2008 that I decided to let it grow. I decided to inform other women about it, and to write every day [in a blog] about what was happening and how I feel," she explained.
"I didn't feel brave. It was more curiosity - what happens with me, will I be more myself if I let it grow? And how will people react?
"Because there was this big fear that if I would show it that everybody would turn away from me and nobody would talk to me any more."
Mariam, who now appears as a circus act, believes that her new-found confidence will help her find love.
She said: "I'm more ready to have a relationship again," she said.