Kim Kardashian is taking legal action against a gossip publication over claims she faked the gunpoint robbery in Paris. The Keeping Up With The Kardashians star was ambushed at her hotel on 3 October by two men who made off with jewellery worth approximately $11m (£8.9m).
Celebrity website MediaTakeOut are said to have published three reports which accused Kardashian, 35, of lying about the robbery. According to TMZ, one report claimed the incident was "staged" by the reality star while another suggested the French authorities alleged she had let the robbers into the apartment.
In the federal lawsuit, Kardashian's lawyers state Marty Singer and Andrew Brettler take particular gripe with an accusation about insurance. The website reportedly wrote: "If she faked the robbery ... she just committed a FEDERAL CRIME."
Kardashian's legal team are said to have contacted MediaTakeOut to demand a retraction and apology but claim to have received no reply. The lack of response prompted the TV star to file the lawsuit against the publication, which was founded by Fred Mwangaguhunga.
The French authorities are said to have made a breakthrough in the robbery case thanks to DNA traces which could have been left by the intruders. A source told the AFP: "These DNA samples are currently being analysed." The development has reportedly prompted the authorities to officially open the investigation.
Kardashian is yet to speak publicly about the robbery but her younger sister Khloe Kardashian spoke to daytime talk show host Ellen DeGeneres about the incident.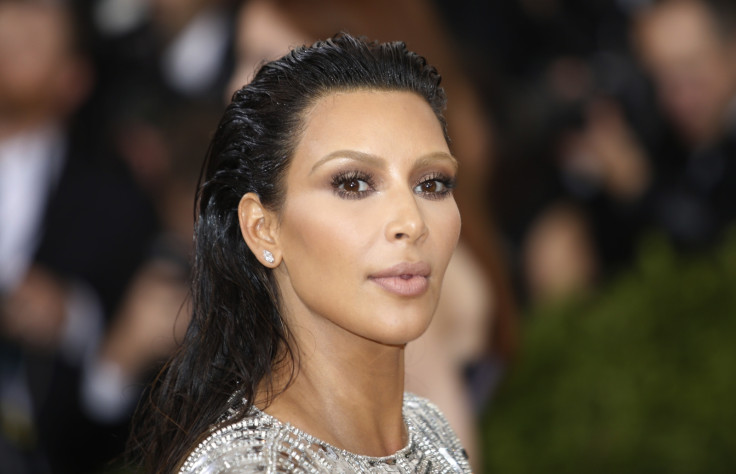 Revealing how her older sibling is recovering from the ordeal, Khloe said: "I mean, she's not doing that well. I mean, it's incredibly traumatic what happened to her, but our family is super close and great and we'll get through it together, and we do appreciate all of your guys' love and support and it will take time. You know it was horrible what happened to her."
Many have called for the Kardashian family to scale back on how much of their personal life they expose through social media. Explaining how it will change their future conduct, Khloe admitted: "Well, I think it's just a wake-up call to make a lot of life adjustments. This is a really serious matter for Kim I think that's really personal as to when that emotional terror you could move on from that. I think for us it's all a wake up call for all of us, but definitely just to make sure our sister's OK."
Watch Khloe Kardashian's interview on The Ellen DeGeneres Show: