Is Kim Kardashian trying to play matchmaker? The Keep Up With The Kardashians star reportedly thinks Cristiano Ronaldo and Kendall Jenner would be "a match made in Heaven".
According to HollywoodLife, Kardashian was convinced that the Real Madrid footballer and the 20-year-old model would make a perfect couple after she met him at Jennifer Lopez's concert in Las Vegas on 24 July.
"Kim was blown away by how well mannered and sweet Cristiano was at the J Lo concert," a source told the celebrity gossip website.
"She thinks he's an absolute doll, not to mention incredibly handsome and charming. Kim feels like he would be the perfect match for Kendall...a match made in Heaven. She's hoping to set the two up on a date and see how it goes."
In March, the Real Madrid striker had reportedly invited Kendall for a football match. "With her [Kendall Jenner] being in Paris for Fashion Week, Cristiano extended an invite to her to attend a Real Madrid game while she's in Europe," a source previously told HollywoodLife.
"[Kendall] may not have the time to go this week, but Cristiano made it an open invitation for her to come and see him play any time she wants. All she has to do is let him know... He's quite infatuated with her, and it won't be just all about watching him play soccer. He intends to take her out for a romantic dinner because he would love to date her."
In January, Ronaldo had liked one of Kendall's Instagram photos and she was "flattered" with the Portuguese footballer's gesture.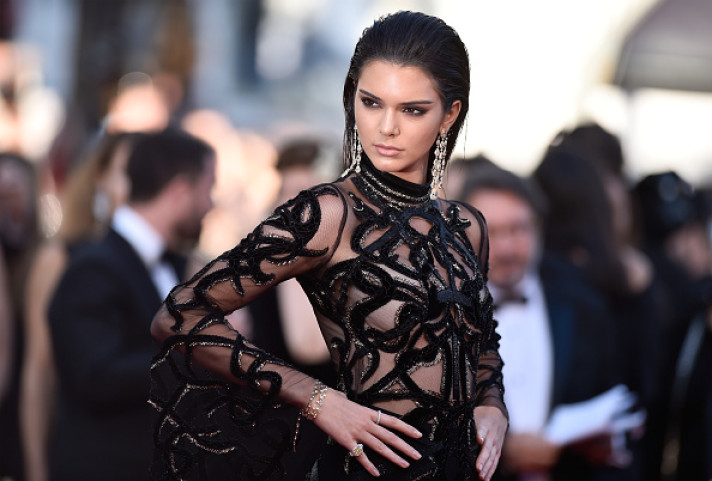 "[Kendall] was totally flattered that he 'liked' her photo on Instagram. She, along with all of her sisters, thinks Cristiano is gorgeous. If he asked her out on a date, she would accept with no hesitation. It would be an experience that's for sure," another source had previously told HollywoodLife.
Kendall was earlier linked with One Direction star Harry Styles.