Kim Kardashian unrecognisable with bleached eyebrows on Love magazine cover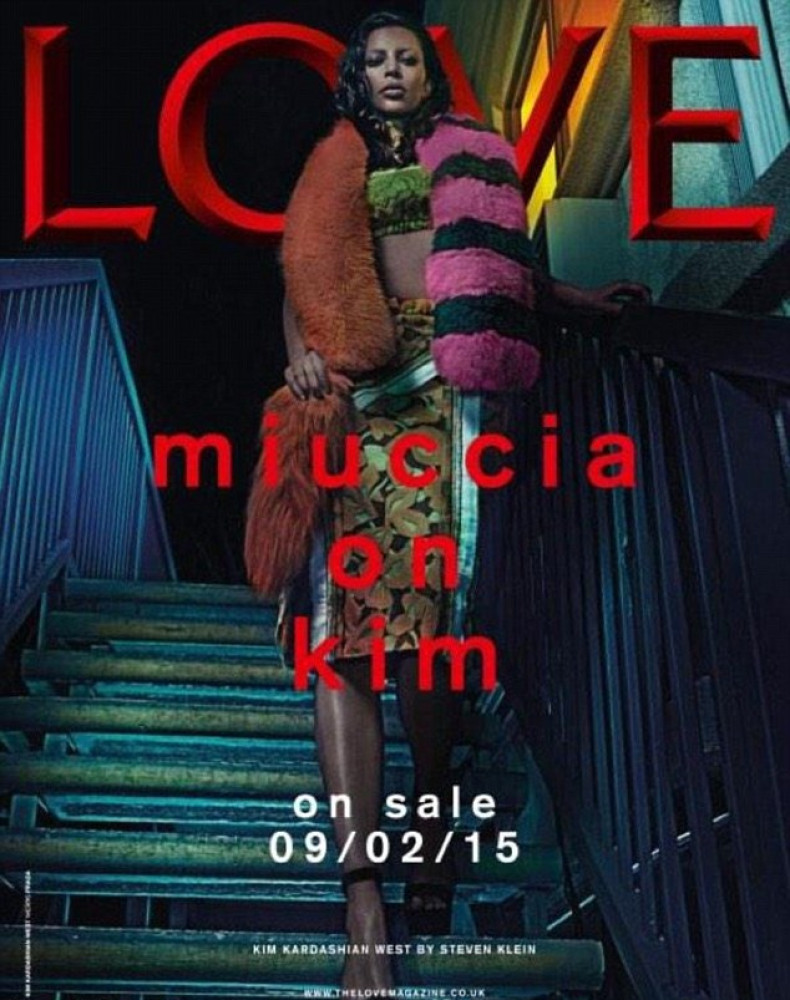 After she pledged to 'break the internet' with her naked cover image for Paper magazine, Kim Kardashian has decided to keep her clothes on for her latest cover shoot.
The high fashion image for Love magazine is a world away from the reality star's usual nude offerings as she appears clad in haute couture and barely recognisable after having her eyebrows bleached.
Wearing vintage Prada, the 34-year-old models a distinctly androgynous look, as she stares down at the camera while posing on some dimly lit concrete steps.
Wearing a crop top and pencil skirt with floral design and ankle strap stilettos, accessorized with an n orange and pink fur wrap with bold black stripes, only her midriff is exposed.
Posting the image on Instagram she said: "'Working with @stevenkleinstudio was so crazy for me! We shot for 3 days straight at a motel in LA.
"One night til 4am. @kegrand dressed me in all vintage and custom @Prada and bleached my brows! Can't wait for u to see 30+ page spread with Steven Klein for Love Magazine"
A separate cover for the issue will also be release, which will feature Kim's younger sister Kendall Jenner in a provocative pose with British model Cara Delevingne.
Kim famously posed for the cover of Vogue with husband Kanye West ahead of the couple's wedding and was featured in a black and white cover for French fashion house L'officiel Hommes.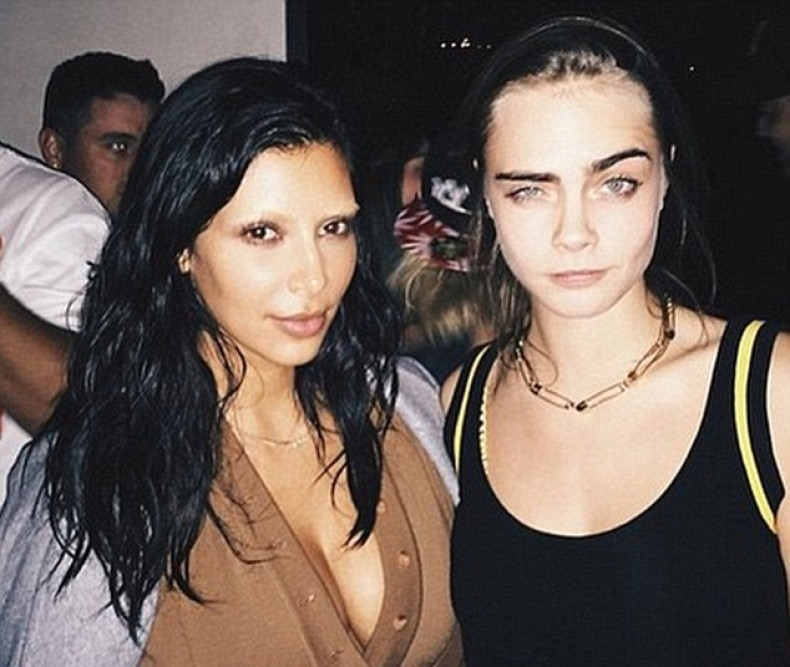 She first bared-all in a series of shots for W Magazine, but it was her posterior exposing Paper shoot that caused the greatest controversy, inspired comic memes and stern reaction from the reality star's critics.
The Keeping Up With the Kardashians star's marriage has of late been the focus of speculation prompting Kim to respond on Twitter.
"Kanye & I are not having marriage problems. Were literally obsessed with each other!" she wrote adding: "I am not pregnant."
After tying the knot in 2013 in front of a star-studded congregation in Italy, the pair brought in the New Year at home together in Los Angeles.