Kim Kardashian: 'We will all be watching Bruce's interview as a family tonight'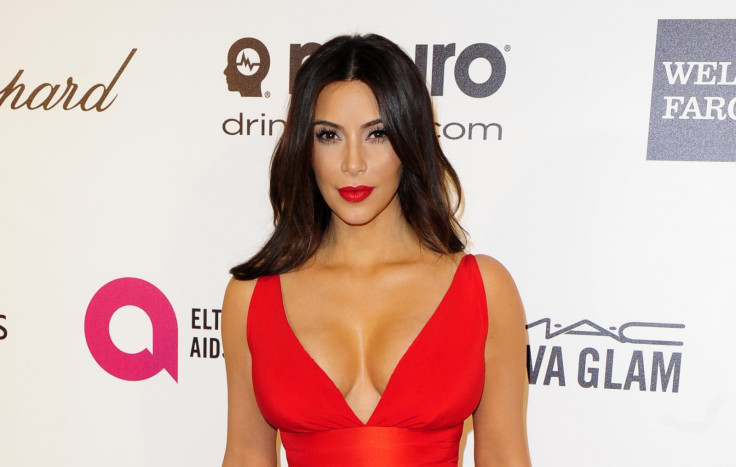 Kim Kardashian has revealed that she and the Kardashian clan will all be tuning in for Bruce Jenner's highly anticipated interview with Diane Sawyer.
"Yes, we will be all watching as a family tonight," the 34-year-old told E! at the Variety's 2015 Power Of Women luncheon in New York City.
"That is all I am going to say about it now," she added.
According to TMZ Bruce himself will be watching the TV special twice. "He will be watching both an east coast and west coast feed," said a source.
"The Kardashian family will be watching one feed with Bruce, and the rest of his family, including Brody, Brandon, Burt and Casey, will be watching the other feed."
"Bruce felt it was very important to be around his family when the show airs," the source added.
While the family's reactions to the show will not be filmed by the Keeping Up with the Kardashians camera crew, its possible that Bruce's own camera's may capture the moment for his own much talked-of reality TV show.
Despite reports that she reacted with shock to news of Jenner's plans for gender reassignment, Kim was one of the first members of the family to publicly show her support for her stepfather. In an earlier interview with Entertainment Tonight she said: "I will say that I think Bruce should tell his story his way...I think everyone goes through things in life," she explained.
"I think Bruce is very happy, the happiest I've ever seen him...He's our dad so we support him no matter what... I guess I'll kind of let everyone be curious and I feel like that's his journey to talk about."
The reality star is expected to open up about his transition to living as a woman in a two-hour ABC special tonight with Diane Sawyer.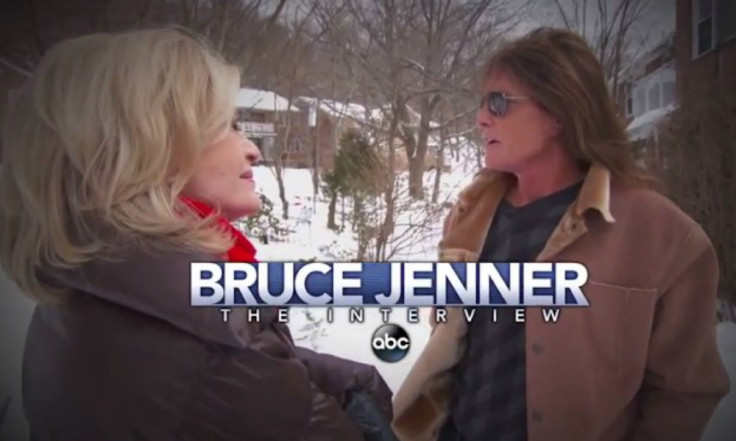 Teasing audiences with clips from the interview, on 24 April ABC released an emotional video in which Jenner reveals his fears about the public reaction to his announcement.
Sawyer asks him: "Are you going to be OK? You know? Are you gonna be OK?"'
He replies: "Yeah. I hope I'm gonna be OK. I feel like I'm gonna be OK...2015's gonna be quite a ride. Quite a ride."
Earlier the former Olympian had expressed his concerns for his children and how they might be affected by the revelations and the public and media attention that will inevitably follow.
"I can't let myself hurt them," he said. "They're the only ones I'm concerned with."
In a show of familial support, the interview includes footage of Bruce's older children, Burt, 36 and Casey, 34, from his marriage to Chrystie Crownover and his sons Brandon, 33, and Brody, 31, from his marriage to Linda Thompson.
In another sequence, a photograph shows Jenner with daughter Kendall, 19, and Kylie, 17, and stepdaughters Kourtney, 36, Kim, 34, and Khloe. 30.
Just a few hours from being broadcast around the world, the ABC special is expected to win record ratings to become one of the top 100, most watched broadcast in the US ever.
Bruce Jenner The Interview airs on ABC on Friday 24 April at 9/8C.
© Copyright IBTimes 2023. All rights reserved.